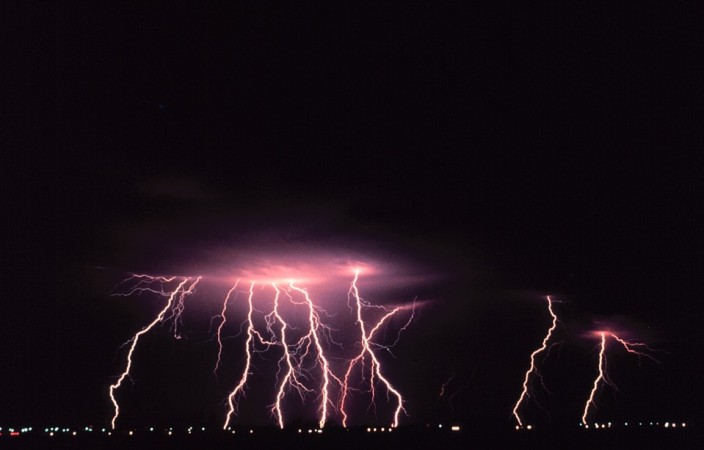 Bangladesh had evacuated at least 350,000 people after Cyclone Mora lashed coastal areas last month. On June 12, heavy monsoon rain had also triggered a series of landslides and floods in Rangamati, Chittagong and Bandarban - three hilly districts of Bangladesh - and killed at least 152 people.
The latest reports say that at least 22 people have been killed due to lightning strikes in the past few days and experts blame it on the global climate change. According to data, around 200 lightning-strike fatalities were reported last year.
Also Read: Dutch fishermen discover rare two-headed porpoise in North Sea
Deforestation in the area also contributed to the devastation as taller trees, like palm, act as lightning conductors. Experts say the death toll could be more as most of the cases go unreported, Phys.org reported.
A couple and their young daughter were among the recent lightning-strike fatalities. They were killed while working on a peanut farm.
Now, steps such as planting a million palm trees are being taken by Bangladesh officials to avoid these deaths. Around 20,000 youths have been trained by the meteorological department to stay safe from lightning. The Bangladesh government is also attempting to warn people ahead of storms using loudspeakers.
Experts also say that 2017 will be the worst monsoon season since 2007. Reaz Ahmed, head of Bangladesh's Disaster Management Department, also says that the landslides last week were the worst in the country's history.