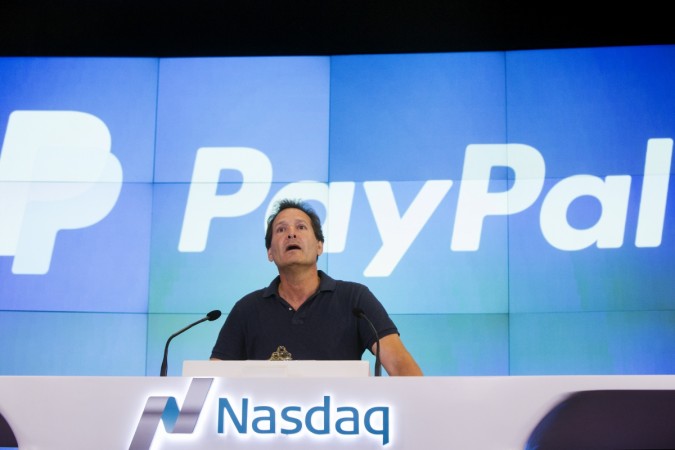 American payments aggregator major PayPal launched its domestic operations in India. With the launch, Indian customers -- both customers and merchants -- now can do domestic transactions.
Until now, PayPal was offering cross-border payment options to merchants in India for close to a decade, reported Business Today.
"Both customers and merchants will be able to use the PayPal platform within India. We will also be providing one touch option for making payments through Facebook Messenger," said Rohan Mahadevan, senior vice-president and chief executive for Asia Pacific.
The firm has not yet decided on the launch of its payment wallet in India. In future, the company is willing to offer its other products like working capital to micro, small and medium enterprises (MSMEs), consumer credit, peer-to-peer transactions and remittances.
"We are still examining the prepaid instrument guidelines. MSME will be a key focus sector for us," said Anupam Pahuja, managing director for PayPal India.
PayPal accounts for nearly a third of the total business to customer export transactions in India.
Post the note ban on November 8, 2016, Paytm, India's largest digital payment firm, witnessed a monumental rise in the company's user base, making a quantum jump from 140 million in October of 2016 to 270 million in November 2017.
It makes good sense for global major like PayPal to enter the Indian market and broaden their business. The company stated that customers will be eligible for free returns and can claim refunds up to six months from the date of purchase.
"It has been a year since demonetisation drive was announced. While a lot of people have started transacting digitally, it also exposes people to risks like theft and fraud. We will offer them a secure and fast means of transacting," said Mahadevan.
PayPal's entery to Indian market will be give tough competition to home-grown digital payment companies like Paytm, Mobikwik and government-lauched BHIM app.