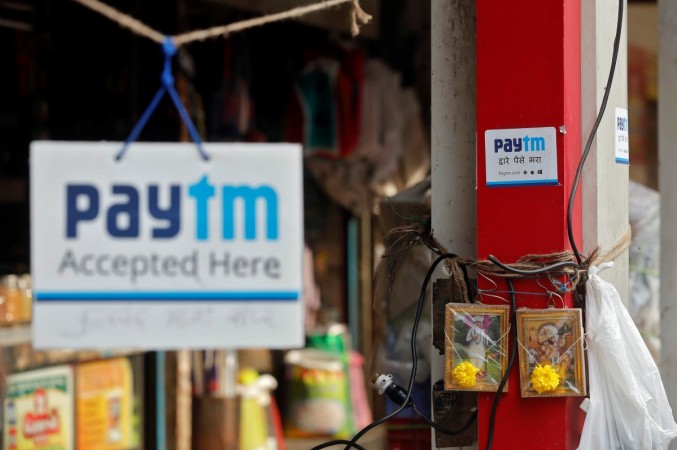 The night of November 8, 2016 changed the fortune for India's largest m-wallet firm — Paytm, as the company's user base saw a spurt, a quantum jump from 140 million in October of 2016 to 270 million in November 2017.
The exponential increase on its user base also saw money pumped in like anything. The digital payment firm raised a massive Rs 9,100 crore ($1.4 billion) in May 2017 from Softbank, reported news portal Moneycontrol.
Currently, the company's valuation stands at Rs 45,500 crore ($7 billion), which is almost double than what it was before the previous fund-raise.
"Our merchant base is like 5X the type of merchants that credit card companies in India possess. Overall, we have built a large merchant network. (Due to demonetisation) it got into a kind of network effect that helped us to get to the space we are in right now," said Kiran Vasireddy, the chief operating officer (COO) Paytm.
The Alibaba Softbank-backed company reported a 200 percent increase in downloads and 10-fold growth in the addition of money in the wallet right on the night of demonetisation, reported the news portal.
"It has been a phenomenal year for us. Our mission is to achieve a user base of 500 million and I think we will really party hard the day we get there to that number. Overall, it has been a phenomenal year for us," said Vasireddy.
Another important event took place on the night after demonetisation was announced by Prime Minister Narendra Modi.
Full front page ads of Paytm, with a picture of the Prime Minister Narendra Modi and lauding him as the icon of digital India, appeared on all major dailies in almost all editions.
In an interaction with Moneycontrol, Vasireddy, had revealed that the company took the decision of publishing the picture of the prime minister at an emergency meeting late on that night.
"It was clearly Vijay's idea, that this is kind of a historic moment for India so why don't we thank our Prime Minister congratulating him on the audacious move...that we thank you for taking such a step making the country move forwards towards a cashless economy," Vasireddy said.
The firm has been hugely criticised for the ad and found itself in the eye of a controversy in the days followed. Delhi chief minister Arvind Kejriwal attacked the BJP-led government for playing hand in glove with a private company.