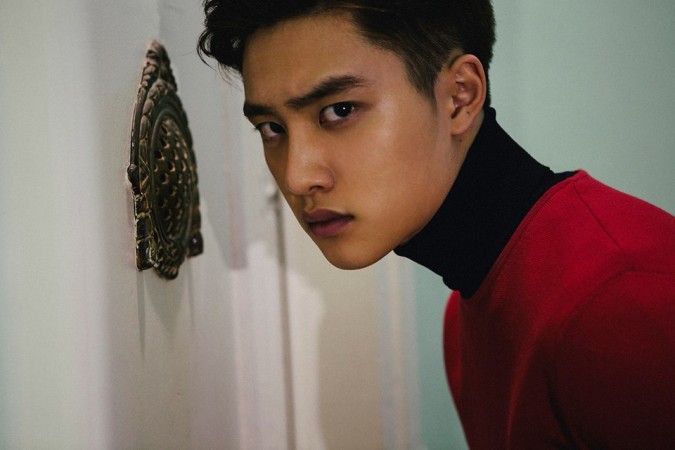 Korean pop singer Do Kyungsoo, better known by his stage name DO, has been cast in the upcoming movie "With God." SM Entertainment confirmed the news to the media, noting that the singer will essay the role of Won Il Byung in the movie, which is expected to have a 2017 release.
"With God" is based on the web comic series "Singwa Hamgge," first published in 2010, and the plot deals with afterlife, with Ha Jung-Woo playing an angel of death named Gang Rim. Cha Tae-Hyun's character is Ja Hong, the deceased, and the role of Do is that of a soldier.
The story opens with Cha Tae-Hyun's character, who suddenly passes away at the age of 39, and is soon transported to the afterworld where he awaits trial to decide where and how he'll spend his afterlife.
The plot of "With God," according to AsianWiki, reads: "Following a person's a death, an angel of death escorts the deceased to the afterworld. There, the deceased person has 7 trials over a period of 49 days. At that time, the angel of death, who are not supposed to get involved in human affairs, unavoidably take part in human affairs. [sic]"
"[!] In 'With God' Do Kyungsoo will be playing one of the main lead male roles. He will be a soldier. The movie will also be fantasy based, [sic]" EXO Global said in a tweet.
"With God" is being produced by Realies Pictures, the production house behind movies like "200 Pound Beauty," "The Influence" and "The Masquerade," EXO Global noted.
This will be the EXO band member's fourth major stint in a film. He made his debut as an actor in 2014 with "Cart," and since then his name has been associated with movies such as "Pure Love" and "Brother." On Jan. 11, 2016, DO was announced as a lead in the feature-length animated film "Underdog," where the actor is expected to voice Moongchi, a dog who gets separated from his owner.
The film also stars Ju Ji-Hoon as Hae Won Maek and Ma Dong-Seok as God of House. The lead role was initially offered to actor Kim Woo-Bin, but he declined.