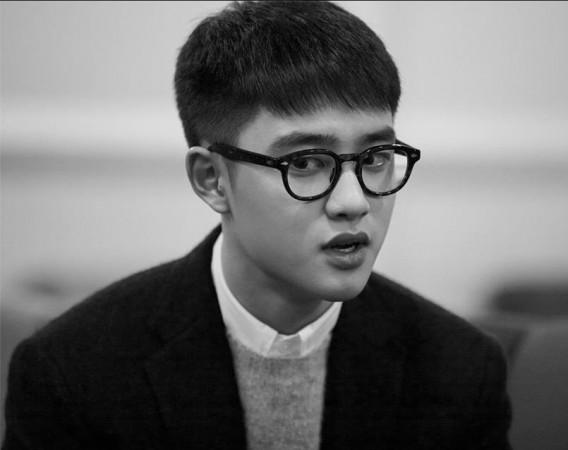 Do Kyung-soo a.k.a D.O, a member of popular South Korean-Chinese boy band EXO, recently hinted at his plans to leave the boy band and choose acting over his singing career.
The young heartthrob revealed that it is difficult to manage his time equally for the music group and the committed films. According to him, it is hard to simultaneously be a singer and actor as well as to spontaneously switch between the two roles.
"It wasn't easy to be a singer on stage overseas and then return to my character for the movie," said the Lotto singer during a press conference for his upcoming film Hyung.
The 23-year-old Hello Monster actor even talked about his interest in following the footsteps of co-star Jo Jung Suk. "Jo Jung Suk is very serious and calm in real life, but he's funny when he acts. I want to resemble him in that way. I want to study Jo Jung Suk's acting and be like him," he said (via Soompi).
However, the Korean entertainer assured that he has no plans to leave the boy band. "But I think it's something that I need to overcome. EXO members also tend to cheer me on. It's not that they give me advice, but all of them have some experience in acting so they understand and that gives me support," AllKpop quoted him as saying.
Speculation on the young Korean heartthrob's possible exit from the boy band has been doing the rounds ever since he started-off his acting career. However, the singer and his agency SM Entertainment never responded to the rumours. So it can be assumed that he will continue to be a part of the music group.