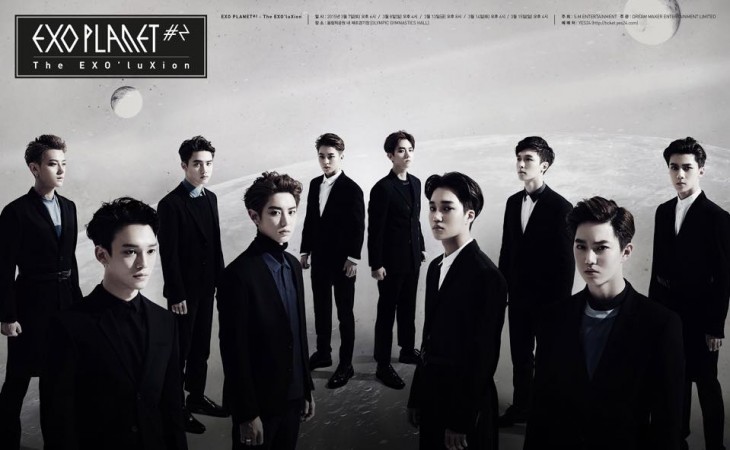 SM Entertainment's K-Pop boy band EXO witnessed a decline in sales for their second studio album "EXODUS" after reports suggested that Chinese members Tao and Lay are planning to terminate their contracts with the entertainment company.
The album was released on 30 March and became the top selling K-Pop act in a week's time. It also ranked 70 on Top Album Sales chart and 95 on Billboard 200. It had even topped the Billboard list of world album sales beating Cuban Buena Vista Social Club's "Lost and Found". But, currently it is listed in third position and the chart indicates a drop in sales.
Though the cause for decrease in sales is not clear, there is a buzz that speculations on members' departure have negatively affected the music group's latest project.
Earlier last week, speculations on Lay's exit gained a steady pace after the record label opened a workshop for him in China to enhance his activities in the country. However, the celeb declined the news and stated, "I will keep my promise with EXO. There is no way I will terminate my contract. I will strive on."
Later, an online video platform named iQiyi reported that Tao had decided to nullify his contract with the firm. But he revealed he has no plans to terminate his contract and said, "Yes I won't, just believe in me."
"Exodus" has 10 songs in 20 versions, including "Call Me Baby", "Transformer", "What If", "Playboy", "Lady Luck", "Hurt", "Beautiful", and "El Dorado".