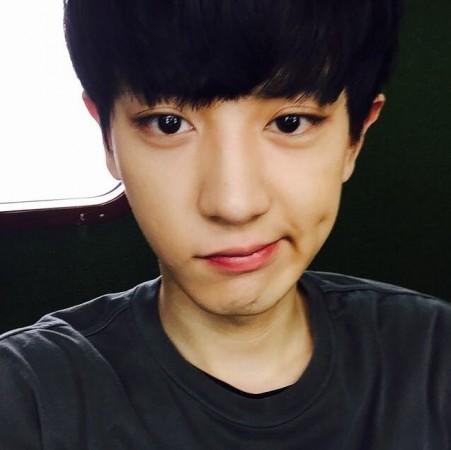 Most often band members are aware of what their band mates are doing. So it was a surprise when Chanyeol, 23, was shocked to hear fellow member Chen's new song.
The "EXO Next Door" star made this apparent when he posted a picture of Chen and Punch's OST for Korean drama, "Descendants of the Sun" on his Instagram account. He captioned the photo: "Hey when did you do this?" and inserted the hashtag "I was shocked when I heard Chen's voice at the gym."
Although Chen did not reply to the post, fans of SM Entertainment's K-pop band, EXO, immediately commented on the picture and expressed their surprise and love for the "Call Me Baby" singer's new song. One Instagram user wrote, "Shock, right oppa? It's so great. I've heard that for hundreds of times. Can't be bored :)))))"
According to Soompi, members of EXO are busy promoting their talent in various other fields, apart from music. The website stated that the Chinese-Korean band members have immersed themselves in a variety of shows and Korean dramas, making it difficult for their band members to stay updated with their current gigs.
Chen and Punch's OST titled "Everytime" for KBS2 drama "Descendants of the Sun" was released on Thursday, Feb. 25, 2016.
"Descendants of the Sun," a romantic drama series set in the war torn country on Uruk, airs on Wednesday and Thursday on KBS2.