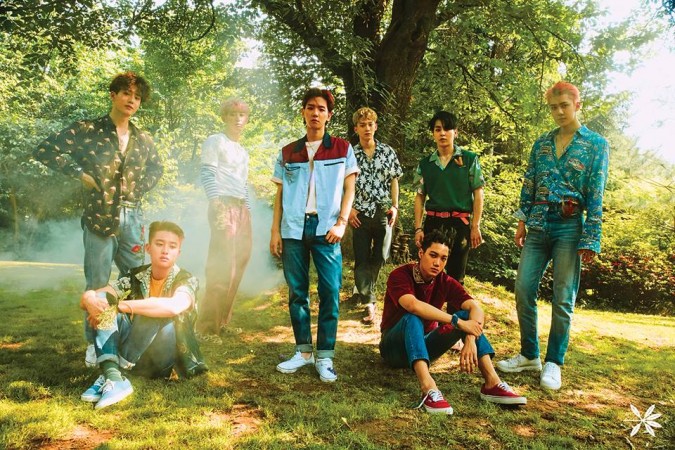 EXO-Ls, the fans of popular South Korean Chinese boy band called EXO, have criticised Han Seo Hee, a former contestant of the MBC show Birth Of A Great Star 3. She faced a backlash for using a controversial phrase during a live chat.
The budding artist was sharing some details about the common phrases used at Yeosung Shidae aka yeoshi, a Daum cafe or an online community only for women. The group is known for their negative attitude towards men and for spreading rumours about K-Pop idols, especially EXO.
At one point of the conversation, Seo Hee said, "You know how there's that really famous phrase.. You know which one. The one I'm not allowed to say. If I do, I'll just get dissed again. That's the most famous phrase. You know, the one that starts with "Your attitude..." That one. I don't think I should say that one."
Also read Andante episode 3 preview, spoilers: Kim Bom surprises Lee Shi Kyung?
Although she tried her best to avoid any controversy, she came under fire for using the word attitude. Some of the netizens speculated that the phrase she mentioned is L-ish, which is commonly used to describe the bad attitude of EXO-Ls, reported Koreaboo.
So, the EXO fans immediately started criticising Seo Hee and she was forced to apologise. Her apology read as below:
Several people asked me what kind of phrases were trending in Yeoshi, so I just said, 'What kind of words come out of Yeoshi?' without really thinking. If you got hurt by my thoughtless words, I'm sorry. Just because I'm a member of Yeoshi doesn't mean I'm criticising other idols' fans or other celebrities. I didn't really know what word meant, so it came out of my ignorance. I'll apologise properly in my next stream, I'm sorry.
Even after the budding artist posted her apology online, EXO-Ls continued to bombard her with malicious comments. The messages ranged from, "Just go to a psychiatric ward, and if you ever annoy our babies again then we're going to meet face to face and fight alright?" to "If you're a criminal, go to jail like every other criminal. How dare you, a marijuana criminal, mention a fandom that you'll never be able to have, just to be dissed?"
Seo Hee then revealed that she is planning to take legal action against those social media users, who are sending malicious messages to her. She also gave them some time to delete the messages.
"Originally, I was going to exclude all women from being sued by me.... But from now on, please send me PDFs of all the malicious comments and posts. I'll let you erase whatever you need to by today. I hope you erase it soon! Oh and even if you get sued, the fees aren't too bad. I think they're in the 2 million KRW range ($1,745 USD)?" she wrote.