Andante, the KBS romantic thriller starring EXO member Kai in the lead, will be back with episode 3 next Sunday, October 8, at 10.10am KST. This chapter will probably focus on the relationship between Lee Shi Kyung and Kim Bom.
The transferred high school student was always curious to know about the mysterious girl in his new school. She is very different from rest of the students. The girl is irregular in school and is not friendly with her classmates.
But the cliffhanger for episode 2 teased a blossoming romance between the male protagonist and his new classmate. Both of them are seemingly curious to know about each other and it could be the beginning of a new relationship.
Also read EXO member Kai starrer KBS drama Andante opens to rave reviews
The promo shows Kim Bom enquiring about Lee Shi Kyung to his sister, Lee Shi Young. "Did Lee Shi Kyung transfer here because he bullied someone?" the mysterious girl asks her classmate. The video also shows the female lead meeting EXO member Kai's character near the Internet cafe.
In the upcoming episodes, Lee Ye Hyun's character could become tired of hearing about her sibling. One of her classmates informs her that her brother borrowed money from Park Ga Ram.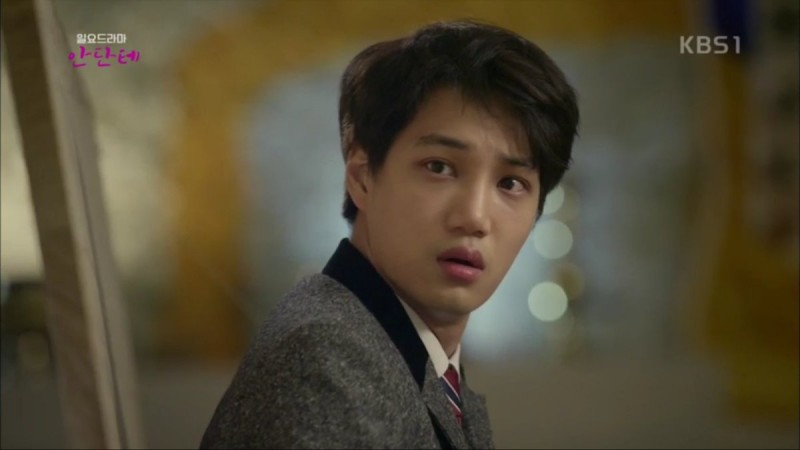 The footage then features a conversation between the male protagonist and his new friend. The latter tells the former, "We should get part-time jobs. The pay is really good." He also introduces a patient to the new student. "This person suffered a lot both physically and emotionally. His son committed suicide because of school violence," he says.
Meanwhile, the KBS drama continues to impress the viewers with its unique plot. " This show is so weird but yet charming at the same time. I love Bernard's personality, he makes this show," stated a viewer. "It's refreshing so far ... I'm getting really curious about their father & Bom's," wrote another.
Find out what lies ahead for the students and teachers of high school next Sunday at 10.10am KST. Catch up with the first two episodes online here, in case you missed them.