Hong Jong Hyun, the South Korean actor popularly known for his character as Wang Rin in the MBC historical drama The King Loves, seems to be a secret admirer of EXO member Byun Baekhyun.
The Moon Lovers: Scarlet Heart Ryeo star had a lot of good things to say about his co-star of the SBS historical drama in one of his recent interviews. The 27-year-old actor described the young Korean heartthrob and K-Pop idol as a "perfectionist."
"It was the first time I thought a guy was cute. Now I know why he has so much popularity. I noticed this later, but on set, he was always smiling and playing around, but he's actually quite the perfectionist. He's a friend who practised a lot. Even though it was his first time, he did well. The two of us get along well," Jong Hyun told Star1News.
Also read Did Moon Lovers: Scarlet Heart Ryeo cast members just confirm season 2?
Many of the Korean drama lovers also agreed with The King Loves star and stated that the 25-year-old EXO member inspired them to follow his music band. "Hong Jong Hyun is so sweet! The reason why I love EXO so much now is because of Baekhyun. When I saw him in Scarlet Heart Ryeo, I started to watch him and his group...and now I am an EXOL," wrote a Kdrama fan.
"I also became an EXO-L because of him... I did not know his real name so I searched him in Google... I searched "Wang Eun" ... then a new EXO-L was born," commented another admirer of the South Korean-Chinese boy band.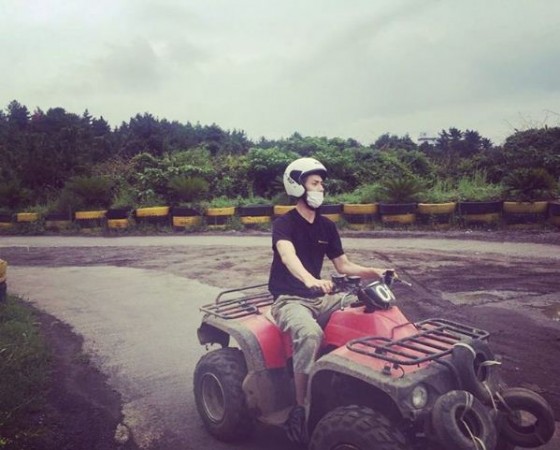 While Baekhyun was busy impressing his Moon Lovers: Scarlet Heart Ryeo co-star with his playful nature and attractive looks, his teammate Sehun surprised his followers across the globe with a special sign to express his love for them.
During the nine-member groups' live onstage performance at the Dream Concert, the EXO member showcased the L sign, symbolising the boy band's fan group called EXO L, reported Koreaboo.