It is 13 years since his first-class debut for Karnataka but paceman R Vinay Kumar still feels like a "debutant" as every season offers something new.
The 33-year-old is again the captain of the state side for Ranji Trophy 2017-18. And he is working hard to make it a memorable one with another title success.
Vinay holds the rare distinction of leading Karnataka to historic triple titles (Ranji Trophy, Vijay Hazare Trophy and Irani Cup) in consecutive seasons - 2013-14, 2014-15.
"Every year is a learning process for me. If I look back at my first-class journey, it has been amazing. I don't feel like I have played for 13 years (from 2004). I still feel like this is my first season and I am a debutant. I don't know whether this is good or bad but that approach is making me give my best all the time," Vinay told International Business Times, India.
"Each and every member of the team, coaches, and support staff have had a big influence on my career. Hopefully I will do well again and win Ranji Trophy for Karnataka," he added.
Also read: Exclusive interview with Karnataka coach
Recalling his first season, Vinay felt he was fortunate to rub shoulders with some of the legends of the game in his breakthrough year 2004.
"In my debut season, I got a chance to play with legends Rahul Dravid, Anil Kumble, VVS Laxman (South Zone, Duleep Trophy). In the opposition team there was Sachin Tendulkar, Sourav Ganguly, Virender Sehwag, Ajit Agarkar, Wasim Jaffer, Zaheer Khan and others.
"The experience over the years has helped me become a better cricketer. My thinking, approach, how to handle pressure, how to take the best out of a team-mate as captain. I have learnt many things," he recalled.
Gaining from IPL
The 115-first-class-match veteran conceded that the biggest influence on his career was the Indian Premier League (IPL) Twenty20 tournament.
"IPL has been a big influence on me to change as a cricketer. In IPL I got an opportunity to play with many international cricketers and Indian legends," the soft-spoken bowler from Davangere said.
In IPL, Vinay, since the inaugural year 2008, has played for Royal Challengers Bangalore (RCB), Kochi Tuskers Kerala (KTK), Kolkata Knight Riders (KKR) and Mumbai Indians (MI).
This year, he was a part of MI squad that won the IPL 2017 title defeating Rising Pune Supergiant (RPS).
The right-armer, who is Karnataka's bowling spearhead, said the team can win the Ranji Trophy.
No weak teams in group
"Definitely (we can win Ranji Trophy). If people say last two seasons Karnataka did not do well, it is not right. Unfortunately we did not start well (2015-16) when we lost to Assam in the opening game. I won the toss and batted first, it backfired. It hurt us throughout the season. We did not qualify for the knockouts.
"Last year (2016-17) we reached the quarter-finals. It is also a big achievement. After winning six titles over two seasons our performances did not dip. I don't regret anything about last two seasons. Our performance was going high and not down," Vinay explained.
Karnataka are in Group A with Delhi, Hyderabad, Assam, Maharashtra, Railways and Uttar Pradesh. They open campaign against Assam in Mysuru on October 14. And the skipper is not taking any team lightly.
"I have always said this. Nowadays you can't take any team lightly. 10 to 15 years back it was the case when people used to say big states can qualify easily. But now cricket has improved so much even smaller states can come and play good cricket.
"They can upset any side. I always say that any team can beat anybody. We want to play to our potential. If we do that, we definitely have a chance to qualify (for knockouts). It is not an easy group.
"This year also we have a very good side. We have to start well. Once first game goes well than everything will be fine for the rest of the season," opined Vinay.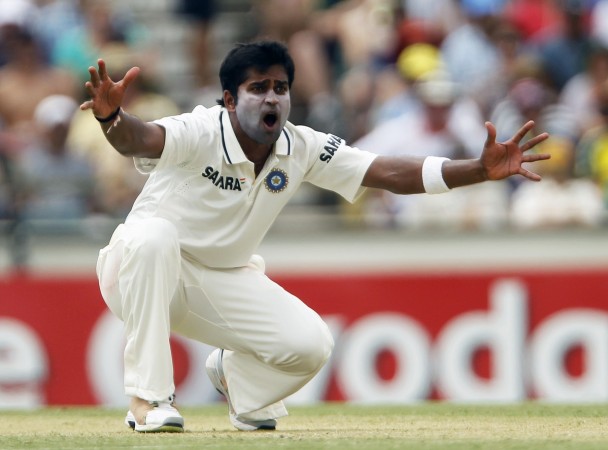 When asked about Robin Uthappa's absence, he said the right-hander's experience would be missed.
Missing Robin's experience
"Experience-wise, definitely we will miss Robin (Uthappa). That was his choice (to move to Saurashtra). I don't know what exactly happened. I would like to wish him good luck.
"I don't think there will be any problem for Karnataka in Robin's absence. We have youngsters. Karnataka is known to produce so many big cricketers. Tomorrow if there is no Vinay Kumar then definitely there will be someone to fill in."
Karnataka will be without KL Rahul and Manish Pandey for the first game and are likely to miss their services for most part of the season due to national duty. Karun Nair too is not in the squad for the opening contest as he is in Board President's XI to face New Zealand.
On the trio's absence, the skipper said, "We will of course miss KL (Rahul) Manish (Pandey) and Karun (Nair). Those are big places to fill. They have performed well in crucial phases. It is challenging for the youngsters to come and fill that void.
"It is a proud moment for Karnataka to see Rahul and Manish playing for India. I would love to see more players from the state in the national team. Ranji Trophy is a great opportunity for youngsters to perform and go to the next level (Indian team)."
New coaches
Karnataka have two new coaches for the season – PV Shashikanth (head coach) and GK Anil Kumar (assistant. They replaced J Arun Kumar and Mansur Ali Khan.
According to Vinay the duo is good and have proven track record with state's junior sides.
"Every coach will have his own set of ideas, strategies for the team. Both PV Shashikanth and GK (Anil Kumar) are good. When I made my debut for Karnataka, PV was a selector. We both are from the same bank - Vijaya Bank. I have a good rapport with him. Both coaches are good.
"They have different ideas. They were part of state Under-23 team for so many years. Most of the youngsters who have come from that level, it is easier. They know the state cricket culture, mindset of players. Having played, coached it will be easy for them in new role," he said.
R Vinay Kumar has played one Test, 31 ODIs and 9 T20Is for India. He led Karnataka to a historic treble (Ranji Trophy, Vijay Hazare Trophy and Irani Cup) for two consecutive seasons. He has 418 wickets from 115 first-class matches. He has scored two centuries and 11 fifties in first-class cricket.