As Karnataka prepare to launch their Ranji Trophy 2017-18 campaign against Assam in Mysuru from October 14 (Saturday), new head coach PV Shashikanth appeared confident of bringing back glory days to the state.
In April this year, the Karnataka State Cricket Association (KSCA) replaced highly successful coaches J Arun Kumar (JAK) and Mansur Ali Khan (MAK) with Shashikanth and GK Anil Kumar.
The decision came after Karnataka failed to win any title in 2015-16 and 2016-17 seasons. This drought was after six trophies in previous two seasons, from 2013 to 2015.
51-year-old Shashikanth might be new to coaching a first-class side but he has a vast experience in guiding age-group teams of the state for a long time.
He and assistant coach Anil took Karnataka Under-23 outfit to Elite Group in the Col. CK Nayudu Trophy this year. This certainly played a part in their elevation to the senior set-up.
Shashikanth, a former Karnataka captain, was not surprised at his appointment and declared that he loved challenges and was ready for his new role this season.
'Big responsibility'
"I love challenges. I know, it is a big responsibility," Shashikanth told International Business Times, India.
"In the last couple of seasons we had player injury concerns and some of them were away on national duty. Hopefully this year all players will be available and our main focus is to win (outright) as many matches," he added.
Karnataka failed to reach the knockouts in 2015-16 and faltered at the quarter-final stage, losing to Tamil Nadu in 2016-17.
For any team to succeed, the partnership between coach and captain is vital. Here, Shashikanth has an advantage as he has known skipper R Vinay Kumar for a long time.
"When Vinay joined Vijaya Bank, I was at the helm of the cricket team. Since then we have had a good rapport and understanding. It definitely helps if you have already worked with certain players. We have mutual respect for each other. Knowing the captian for a long time makes my job lot more easier," the former right-hand batsman explained.
"We will strive to win Ranji Trophy title again. One advantage I have with this team is that most of the players I have known and worked with them since Under-19 days. We have the required ammunition to win the trophy this season," Shashikanth, who led Karnataka to Irani Trophy title against Rest of India in 1996-97, said confidently.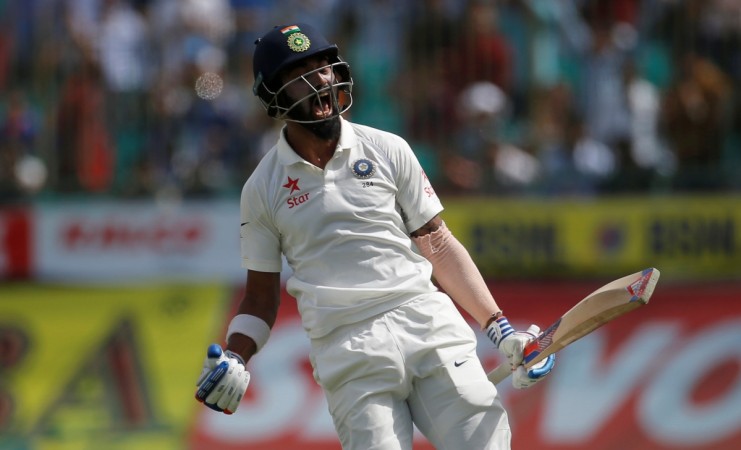 Big guns missing
Karnataka will be without KL Rahul, Manish Pandey and Karun Nair for the opening game. Rahul and Manish are set to miss most part of the season due to India duty.
Shashikanth, however, felt they have identified a "second line" of batsmen to fill their void.
He said, "When the big guns are back from national duty we will be more stronger. It again depends on their availability. We know that KL Rahul, Manish Pandey and Karun Nair might not be available for most matches, so we have already started working on the second line of batsmen.
"We have pinned hopes on Mayank Agarwal, R Samarth, Mir Kaunain Abbas, Abhishek Reddy and Pawan Deshpande. And we have a lot of all-rounders. That augurs well. We have covered all the bases - be it batting, fast bowling or spin. Vinay is a proven customer in pace department. This seaon we have got Shreyas Gopal (leg-spinner) as an attacking option."
The coach is not looking far ahead and wants to take one game at a time.
"We will take one match at a time. Now our focus is on Assam. We will see how it goes," he said.
No Robin Uthappa
With Karnataka not having the services of Robin Uthappa this season, Shashikanth conceded that they would miss his experience but at the same time felt it provided an opportunity for others to shine.
"He (Robin) has got a lot of runs for Karnataka. He has played some crucial knocks. Of course his experience will be missed. However, we are working on the second line of batsmen and probably Mayank Agarwal can fill in for Robin's absence. However, it might not be one person alone but all chipping in. If they can shoulder the responsibility, the absence of Robin will not be felt," he said.
Robin is playing for Saurashtra this year. He was one of the pillars of Karnataka battting for a long time and had led the side too.
Shashikanth played 51 first-class (2,397 runs) and 19 List A (50 overs) matches for Karnataka from 1988-89 season to 1996-97. He retired in 1999 and took up coaching. He scored four hundreds and 14 half centuries in first-class cricket. He coached various age group sides of Karnataka for close to a decade. In April 2017, he was appointed as Karnataka senior team's head coach.
Karnataka squad: R Vinay Kumar (captain), R Samarth, Abhishek Reddy, Mayank Agarwal, Mir Kaunain Abbas, Pavan Deshpande, CM Gautam, Stuart Binny, K Gowtham, Abhimanyu Mithun, Sreenath Aravind, Shreyas Gopal, J Suchith, D Nischal, Sharath Srinivas (wicketkeeper), Ronit More.
Karnataka's fixtures in Ranji Trophy 2017-18 (Group A)
Vs Assam in Mysuru (October 14-17)
Vs Hyderabad in Shivamogga (October 24-27)
Vs Maharashtra in Pune (November 1-4)
Vs Delhi in Bengaluru (November 9-12)
Vs Uttar Pradesh in Kanpur (November 17-20)
Vs Railways in Delhi (November 25-28)