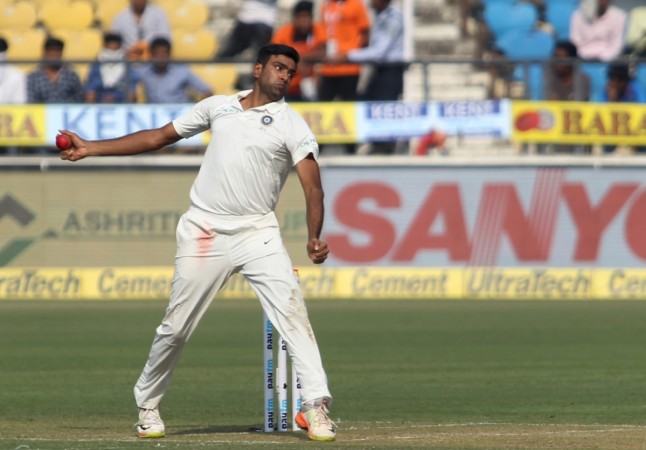 India's number one Test off-spinner R Ashwin recently tried leg-spin in a match and succeeded. However, his new variation does not "suit" Test cricket and is "not an excellent idea" at this stage of his career, according to spin legend EAS Prasanna.
Ashwin, who is not part of India's limited-overs sides, is the number one choice in Tests. He has enjoyed tremendous success in the five-day format at home. His biggest test in recent times, comes in the South Africa series starting on January 5, 2018 in Cape Town.
Also read: Sunil Joshi on India's chances in South Africa
The Virat Kohli-led side has reached South Africa and it will be interesting to see how 30-year-old Ashwin bowls in the three-Test rubber.
Last week, Ashwin bowled leg-spin in a match in Chennai and took two wickets. It is likely that he will try the same against South Africa batsmen.
Speaking exclusively to International Business Times, India on Friday (December 29), Prasanna questioned Ashwin's new move and said it is not an encouraging sign for five-day cricket. Ashwin has taken 304 wickets from 55 Tests.
"The changes which he (Ashwin) has made is not an encouraging sign for a five-day game," opined former off-spinner Prasanna.
The 77-year-old felt Ashwin is trying leg-spin to win back his spot in the limited-overs sides but selectors may not look at this change to recall him.
"He must have felt that in limited-overs leg-spinners are succeeding and since he has been overlooked, he might be thinking that concentrating on leg-spin he might have a better chance of taking wickets and playing (limited-overs)," Prasanna, who took 189 Test wickets, said.
He added, "But he is doing this without realising that so late in his career if he changes from his main strength (off-spin), the selectors will not give way to him for ODIs and T20Is. Whatever change he is making will not suit for Test cricket because even a genuine leg-spinner is not consistent in a five-day game. And here is a makeshift leg-spinner who wants to do well. Unless he uses it (leg-spin) as a stock delivery, I don't think it will be an excellent idea to change."
On India's chances in South Africa, he said, "India will win or lose I don't know but one thing for sure, they will definitely put up an excellent show, in terms of both batting and bowling."