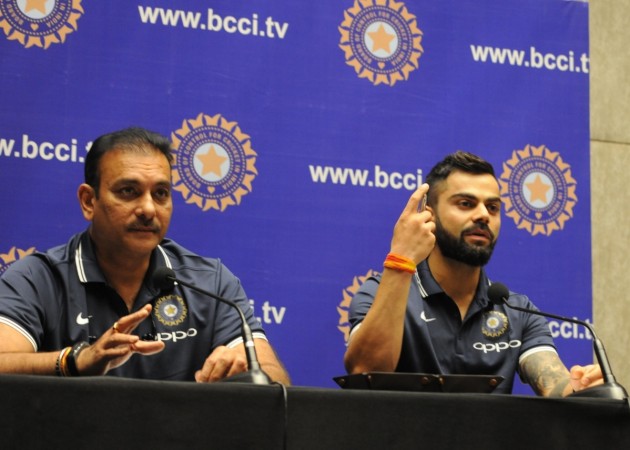 There are two key things which Virat Kohli-led India need to do in order to create history in South Africa in the three-Test series, according to former left-arm spinner Sunil Joshi.
47-year-old Joshi, who played 15 Tests and 69 ODIs for India, shared his views on India-South Africa rubber, in an exclusive interview with International Business Times, India on Thursday (December 28). Joshi is now with Bangladesh team as a spin consultant.
India-South Africa first Test starts on January 5, 2018 in Cape Town. The 17-member squad left from Mumbai earlier today. The Tests will be followed by six ODIs and three T20Is.
Excerpts
Question: Can India create Test history in South Africa?
Sunil Joshi: India has a formidable team in terms of fast bowlers required to bowl well on seaming conditions. It would be challenging for Indian batsmen to negotiate the fast bowling of Dale Steyn, Morne Morkel, Vernon Philander and Kagiso Rabada. Considering that all these four fast bowlers were rested, rotated, it will be a good, competitive series. If we can bat well, if top six post 400 plus runs, then we should be able to win the series.
Q: Do you think again captain Virat Kohli will be the key and can he replicate his incredible home success in South Africa?
Joshi: Every team likes major contribution from the captain and it is the same for Virat Kohli. However, it is not only about Kohli, it is about all other batsmen - KL Rahul, Murali Vijay, Shikhar Dhawan, Ajinkya Rahane, Rohit Sharma, Cheteshwar Pujara, Wriddhiman Saha.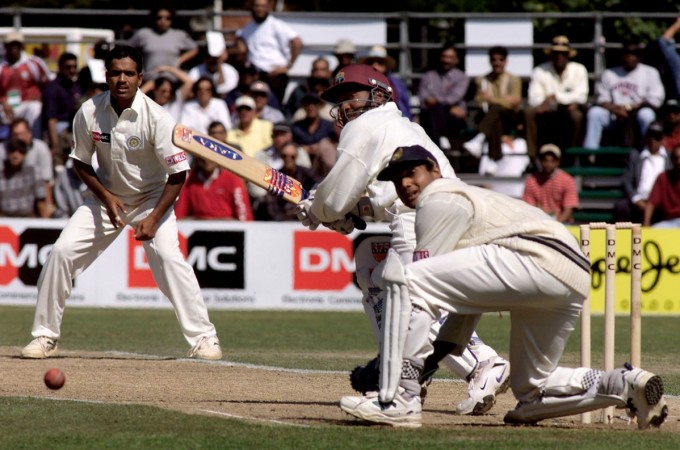 It is about all top-six batsmen. Whoever those six are, they must ensure that India have 400 plus runs. Then only you can get into a winning position. You need to give this score to help fast bowlers take 20 wickets. It is not easy, you have to take 20 wickets to win a Test. The conditions will be tough.
Most of these players have played in South Africa but even then it will not easy. Prior to this tour they went there as bachelors and now they are married men! Jokes apart, it all depends on how India's top-six batsmen perform and the remaining five can contribute whatever they can, be it 50 or 100 or more.
Q: What will be R Ashwin's role in the Test series. He has been trying leg-spin bowling too. Can he deliver?
Joshi: If the conditions suit fast bowlers, then they should get the results for India. They should deliver. Ishant Sharma has played 79 Tests, he has to shoulder more responsibility. Whatever Ashwin has proved in last one year in India, he is in form. For every cricketer, form is important going into a new series. He is smart and is trying some variations. As a bowler you should focus on your wicket-taking deliveries. Is leg-spin the wicketk-taking ball, then you should focus more on that or some other delivery.
Q: Who should India play as specialist spinner in the Playing XI - Ashwin or Ravindra Jadeja?
Joshi: Honestly speaking both should play. Jadeja and Ashwin are all-rounders. Let them deliver with both bat and ball. They are not just bowlers, they are classified as all-rounders. They have got hundreds in Test matches. If you want to win the series, you have to play five bowlers. Virat Kohli and the team management should decide who are India's best five bowlers and they should pick them. It could be a combination of both pace and spin. You cannot win Test matches with five bowlers and that too in South Africa.
Q: Can you pick one fast bowler who could be the key for India?
Joshi: It is difficult. If Mohammed Shami is fit, he is my man. If Shami has fitness issues then I would go with Umesh Yadav. He is very strong and bowled well for Vidarbha recently in the Ranji Trophy semi-final (against Karnataka). Shami also played the semis for Bengal against Delhi. I watched both games. Considering the past track record, Umesh will be much more harder to negotiate for South Africa batsmen because of his pace and bounce. If Shami stays fit entire series, he will definitely be the key. Spinners too have to contribute. The bowlers have to deliver against the best sides.
Q: No warm-up matches before the series. Will that have an impact on India's chances?
Joshi: Obviously it will affect their chances. They are going straightaway into a Test without any warm-up game. Asian teams will only understand about the conditions only after playing the first Test. So warm-up matches are really important. How much ever time you spend time in "nets" it is not equal to match practice. However, this side is very well-balanced and has a good chance to win the series in South Africa.