Punjabi actress Ihana Dhillon is all set to make her Bollywood debut in erotic thriller Hate Story 4 that features Urvashi Rautela in lead role. The actress is very excited about the film and believes that it is a great film to mark her debut.
In an exclusive interview with International Business Times, India, Ihana gave some tidbits about her role in Hate Story 4. Although the trailer of the film showed both Urvashi and Ihana having some very steamy love-making and smooching scenes, the latter said that the film is toned down in terms of eroticism.
Ihana also spoke about her experience of working with director Vishal Pandya and Uravashi, and why according to her, she will not be overshadowed by Urvashi in Hate Story 4.
Also read: Swara Bhaskar's 'open letter' to SLB: 'At The End of Your Magnum Opus... I Felt Reduced to a Vagina – Only'
Here are the excerpts from the interview:
International Business Times: Hate Story 4 will mark your debut in Bollywood. How excited are you about it?
Ihana: I am very excited but nervous too as it's my debut, and so people are going to judge me from this movie. But I have given my 100 percent on this project and I am very confident.
IBT: Tell us something about your role in Hate Story 4.
Ihana: I am playing a corporate girl in the movie. It's a very serious character as it's completely opposite to my personality. I enjoyed playing Rishma as she has some motive behind everything she is doing. The role is very performance oriented.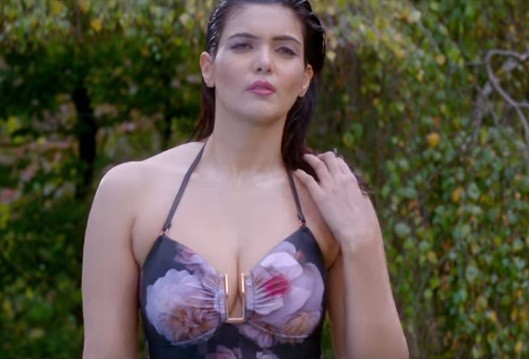 IBT: Hate Story 4 is an erotic thriller, and it is expected to have a lot of steamy scenes. Do you also have any such love-making scene in the film? If yes, were you comfortable shooting for those scenes?
Ihana: Hate story 4 is completely different from the previous instalments. This movie is based on a true incident and is a performance-based movie. We don't have too much of body exposed in this movie as the main focus is on the story and performance in this film.
IBT: How did the offer of Hate Story 4 come to you?
Ihana: The casting team called me for this movie. First, I said 'no' but after having the full narration of the script, I was very impressed with the script and thought it's a great choice to make my debut in Bollywood.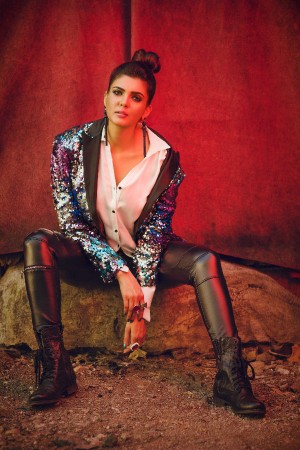 IBT: Urvashi Rautela is playing the lead in the film. Don't you think you might get overshadowed by her, and do you feel making debut as a single female lead would have been a better choice for you?
Ihana: Me and Urvashi are playing completely different characters in the movie. It's in complete contrast. And I think it doesn't matter if it's a single lead or parallel lead as long as your character is strong, and as an actor, you can show your acting skills.
IBT: How was the overall experience of working with director Vishal Pandya and Urvashi?
Ihana: Working with Vishal Pandya and Urvashi was a great experience. Speaking about Vishal Pandya, he is very intelligent and technically strong. Also, he is always much focused and clear in what he wants, so as an actor, you get the chance to perform well. He is also a very humble person and a great human being. Talking about Urvashi, it was a very good experience. We got along very well and enjoyed playing our characters.
IBT: Tell us about your upcoming projects.
Ihana: Besides Hate story 4, I have 'Nastik' releasing by mid of this year, and presently shooting for my Punjabi movie that is going to release in July.