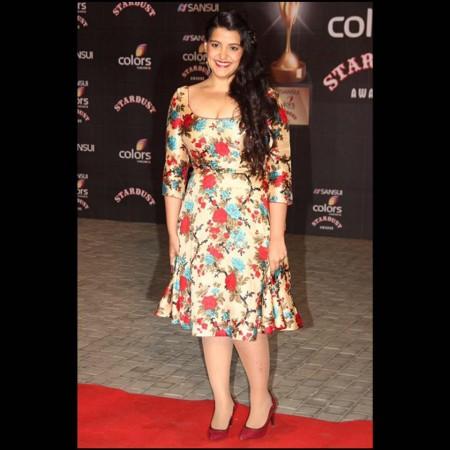 Shahid Kapoor's sister Sanah Kapoor is all set for the release of her upcoming film Khajoor Pe Aatke, also starring Vinay Pathak, Manoj Pahwa, and others. Directed by Harsh Chhaya, the comedy flick revolves around a middle-class family where one of them ends up in the ICU and stirs up a comical crisis. The film is set to release on May 18 and the trailer looks really hilarious.
Daughter of veteran actors Pankaj Kapoor and Supriya Pathak, Sanah Kapoor is all set to make her second appearance on the big screen with Khajoor Pe Atke. She made her debut in the film Shaandaar starring alongside her brother Shahid Kapoor and Alia Bhatt.
In an exclusive chat with International Business Times India, Sanah spoke about her experience of working with experienced actors and also gave us a little detail about who we will expect to see next from the well-known Kapoor Family.
When asked about the film and her role, Sanah said, "The film is a comedy setup inside of a middle-class family and how the family members deal with each other. My role in it is of a daughter who is looking to get married."
But looks like the movie is more than just an entertainer. "There is a social message and you will find out by the end of the film. I'm not allowed to disclose it," she revealed.
The film I did earlier, I played the role of a simple sweet girl but I'm playing a completely different role in this one. I liked the plot of the film a lot and found it really funny so I decided to do it.
Sanah expressed her likeness for comedy films but also added that she is open to trying new genres. "I like comedy a lot but I'm open to doing any film or role that fascinates me. I don't have a preference as such."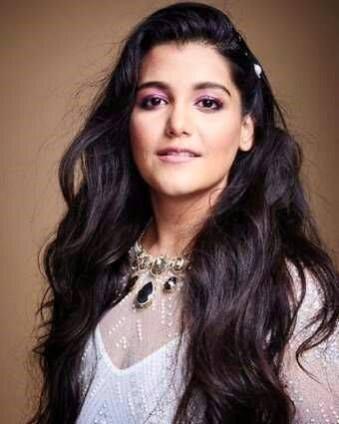 Talking about her experience with senior actors, Sanah said, "The experience was wonderful! All these actors were a lot of fun to hang out with. They used to joke around a lot but get back to working seriously on camera. They were very dedicated to their work."
Apart from the film Sanah also told us a little about her family. She revealed that she is closest to her youngest brother Ruhaan Kapoor. She said, "The closest to me in the family is my youngest brother. His name is Ruhaan Kapoor and currently, he is studying in London. He and I grew up together and spent a lot of time with each other. We both are really close to each other."
"He is planning on joining the industry just like the rest of us in the family. Haha...it's like our family business." She further added.