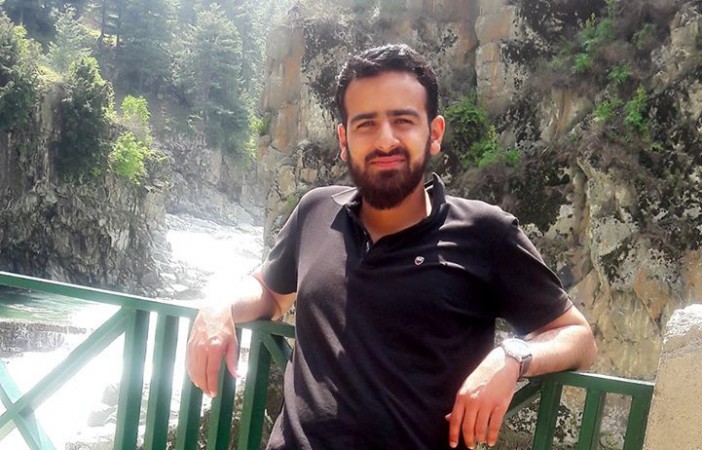 It was absolutely a dream come true moment for the Kashmir Administrative Service topper Anjum Bashir Khan Khattak when the Jammu and Kashmir Public Service Commission (JKPSC) declared the final results of the Combined Civil Services Examination (CSE) 2014 on Tuesday.
The 27-year-old Anjum from Surankote has secured the top place with 1514.33 marks.
Hailing from Surankote in Poonch district of Jammu and Kashmir, Anjum completed his BTech in computer sciences from Baba Ghulam Shah Badshah University (BGSBU), Rajouri in 2012.
International Business Times, India had a brief chat with Anjum Bashir Khan Khattak.
Coming from an academic background, Anjum's father is a retired lecturer and mother, a school teacher. Anjum dedicates his success to his parents, who supported him through thick and thin.
"There was hardly any scope for good education in my hometown. Hence my parents took me to Jammu, to pursue higher education."
He aimed to become an administrative official since he was in class 8. "I started dreaming of cracking the KAS exams since I was in school. Politics, current affairs, administration related studies have always been my areas of interest."
Post graduation, he started preparing for the Kashmir Administrative Service examinations without seeking anyone's help.
"I never enrolled in the private tuition class. I prepared for everything on my own. My parents always supported me in it."
Speaking of goals, he said that it is not a single person's job to change the current status of the state. The Law and order setup needs a rejig. It is every youngster's duty to utilize the power of democracy.
"As an administrative official, I have to be persistent at my job. I cannot change everything single-handedly. But it is definitely a step further into my dream."
When asked why he did not appear for Union Public Service Commission, he said, "I am the only child of my parents. And, as they are growing old day by day, I decided to remain in Kashmir and serve my people."