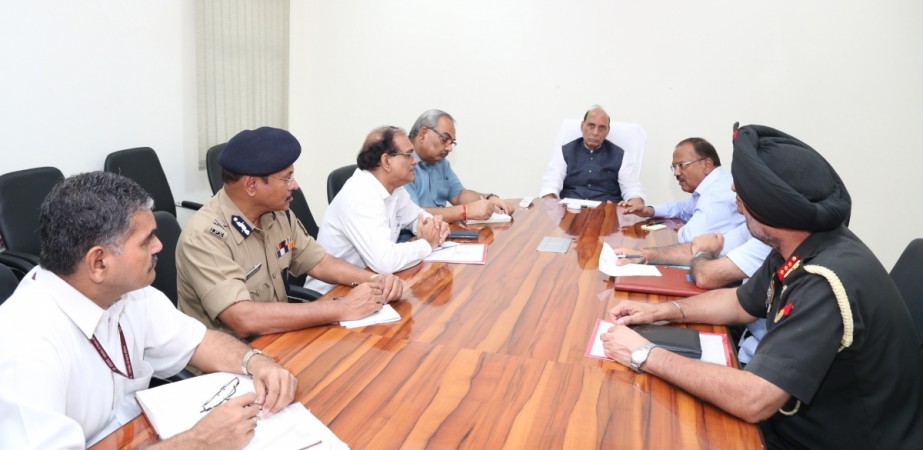 Here are some of the top stories from International Business Times, India, that have broken throughout the day so far:
1. Uri attack: Army says JeM terrorists carried out strike that killed 17 soldiers
Indian Army's Director General of Military Operations (DGMO) Lt. Gen. Ranbir Singh said on Sunday afternoon that the early morning attack at the Army's Brigade Headquarters in Uri in the Baramulla district of Jammu and Kashmir was carried out by foreign terrorists. He also said some objects obtained from the four deceased terrorists had Pakistani markings on them. Read more here.
2. US planes' 'unintentional' strike kills over 60 Syrian troops; emergency UN meeting called
The US led coalition halted air strike mission in eastern Syria on Saturday that "unintentionally" and "mistakenly" killed unverified number of Syrian government soldiers. The incident also prompted an emergency United Nations security council meeting amid escalating tensions. Read more here.
3. Reliance Jio blames Airtel for call failures
Reliance Jio on Sunday blamed its rival telecom firm Bharti Airtel for offering "substantially less" points of interconnection. It also said that about two crore calls fail everyday between the networks of the two companies. Read more here.
4. Day 2 box office collection of Pink: Amitabh Bachchan-starrer fails to beat Wazir record
Amitabh Bachchan-starrer Pink, which opened on a grand note on 16 September, witnessed a massive growth in its collection on its second day. As per early estimates, Pink has collected approximately Rs 6 crore at the domestic market on its second day, thereby taking its two-day total to Rs 10.32 crore net. Read more here.
5. India did not send a good mixed doubles team to Rio Olympics, says Leander Paes
More than three weeks have passed since the Rio Olympics, and it has now emerged that Leander Paes was not happy with the team selection in the mixed doubles competition for India. In the build-up to the Rio Olympics, Leander Paes looked in ominous form, winning three mixed doubles title in 2015 and one in 2016. Read more here.