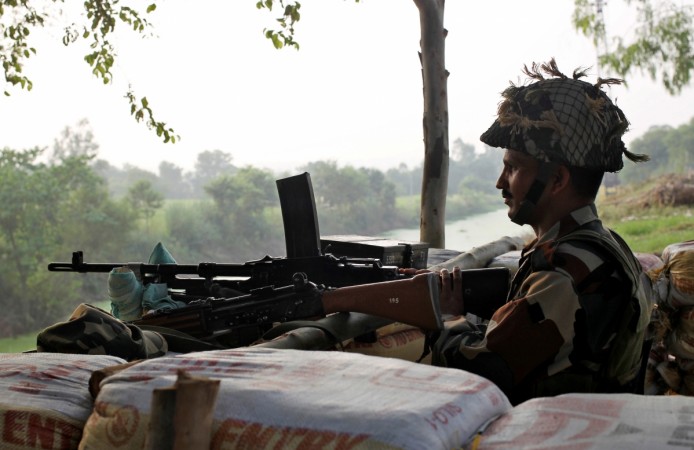 Here are some of the top stories from International Business Times, India, that have broken throughout the day so far:
1. Martyred soldiers should not be used for electoral gains, says Supreme Court
In the backdrop of a full-blown political slugfest with parties accusing the Narendra Modi government of taking credit for the Indian Army's surgical strikes in Pakistan-occupied-Kashmir, the Supreme Court on Thursday asked whether it is ethical to do so for electoral gains. Read more...
2. Barack Obama calls Donald Trump's election win remark 'dangerous'
United States President Barack Obama has said that Republican presidential candidate Donald Trump's comment that he would accept the results of the election if he wins, is "dangerous" and is an insult to the American democracy. Read more...
3. Yeh Hai Mohabbatein, Bhabiji Ghar Par Hai, other Indian shows banned in Pakistan
The ongoing tensions between India and Pakistan seem to be getting intensified every passing day. Recently, Zindagi channel, which introduced some popular Pakistani TV shows like Fawad Khan-starrer Zindagi Gulzar Hai, Tere Ishq Mein and others to the Indian audience, decided not to telecast Pakistani serials keeping in mind the current situation. Read more...
4. Nagpur: Radio Mirchi host Shubham Keche dies while on air
Shubham Keche, 24, one of the youngest and popular Nagpur-based radio jockey (RJ) working for a nationwide radio station Radio Mirchi, died on Thursday, October 20, 2016, while he was live on air. Read more...
5. This is what new OnePlus 3 variant with Snapdragon 821 will be called: Everything we know right now
OnePlus 3 has won deep recognition and earned the title for being one of the top smartphones in 2016. The demand for the Chinese company's latest flagship killer has grown immensely ever since its release earlier this year. But the company has been in the news lately for a new variant of the OnePlus 3 smartphone, which is not due for the next couple of weeks. Read more...