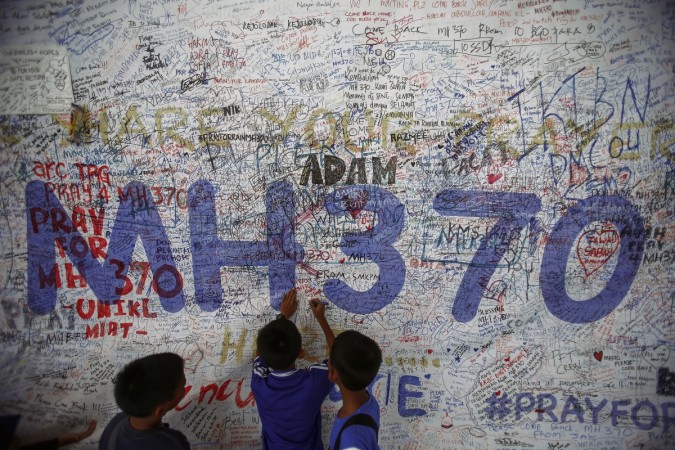 Here are some of the top stories from International Business Times, India, that have broken throughout the day so far:
1. MH370 debris found: Malaysia confirms remains discovered in Tanzania are from missing plane
Malaysia on Thursday confirmed that a large piece of aircraft debris that was found on the island of Pemba, off the coast of Tanzania, was from the missing Malaysia Airlines jet MH370. The debris was discovered by locals on the Pemba Island, Tanzania, in June and was suspected to be from the missing Malaysian plane. Read more here.
2. India Inc. to spend Rs. 20,000 crore on advertising this festive season
India Inc. is expected to spend a whopping Rs. 20,000 crore on advertising, marketing and promotion in the four-month festive season that is underway, clocking an increase of 12 per cent over the same period last year. The highest likely increase in marketing expenditure of about 10 per cent makes consumer durable companies the largest spenders. Read more here.
3. Doctors advise Delhi CM Arvind Kejriwal to not speak for a while
Delhi Chief Minister Arvind Kejriwal has been advised not to exert himself and remain silent for a while after he underwent a five-hour throat surgery in Bengaluru on Tuesday. Kejriwal underwent the surgery for chronic cough at the Narayana Health City in Bommasandra, Bengaluru. Read more here.
4. Libya: 2 Indian teachers abducted in 2015 rescued, says Sushma Swaraj
Two Indian teachers who were abducted in 2015 in Libya have been rescued, External Affairs Minister Sushma Swaraj tweeted on Thursday. "I am happy to inform that T Gopalakrishna (AP) & C BalaramKishan (Telangana) who were captive in Libya since 29 July 2015 have been rescued [sic]," she tweeted. Read more here.
5. Shah Rukh Khan to play Aishwarya Rai Bachchan's husband in this upcoming movie?
Shah Rukh Khan will be seen playing a cameo in "Ae Dil Hai Mushkil" and the latest buzz suggests that the actor will portray the character of Aishwarya Rai Bachchan's on-screen husband in the movie. Director Karan Johar earlier confirmed that SRK will have a special appearance in the film, but his role was not revealed. Read more here.