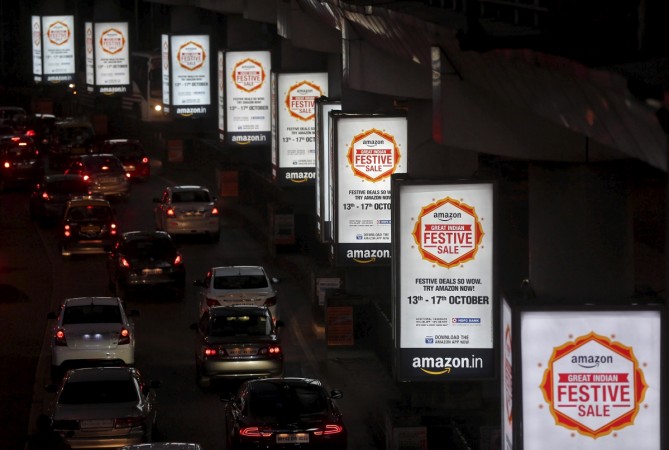 India Inc. is expected to spend a whopping Rs. 20,000 crore on advertising, marketing and promotion in the four-month festive season that is underway, clocking an increase of 12 percent over the same period last year.
The highest likely increase in marketing expenditure of about 10 percent makes consumer durable companies the largest spenders.
"We expect a good festive season this year with a growth of 12 percent over the last year. The sectors which advertise for tier-II, tier-III cities such as two-wheelers, consumer durables and others are expected to spend. The estimate spend during the four months from September to December is Rs 20,000 crore," Ashish Bhasin, CEO South Asia, Dentsu Aegis Network, was quoted saying by the Economic Times.
The festival season starting with Ganesh Chaturthi and Onam in September and peaking through Diwali to Christmas contributes to 40 percent of annual sales of various consumer products ranging from phones and clothes to vehicles and jewellery. Media planners chalked up the positive consumer sentiments to good monsoon and higher salaries and pensions with the implementation of the 7th Central Pay Commission recommendations.
However, some media planners said that they are uncertain about consumer spending.
"The quarter with festive season will definitely be better than other quarters, but whether it will cover the deficit of the rest of the year is a question," Anita Nayyar, CEO India and South Asia at Havas Media, said.
E-commerce blues
Similar questions are also being thrown regarding spending by e-commerce companies. Spending by e-commerce retailers, some of the biggest advertisers during the previous two festive seasons, dropped to Rs. 394 crore in the first half of 2016 from Rs. 629 crore in the first half of 2015, according to the 2016 Mid-Year Advertising Report by Madison World, the company that buys media for Snapdeal and ITC, among others.
Even though the report said advertisers in India will increase spending by about 13 percent to Rs. 49,812 crore in 2016, Sam Balsara, chairman of Madison World, suggests that sluggishness in spending by e-commerce will be met by handset makers, automobiles and FMCG companies and Reliance Jio Infocomm, the new mobile phone operator.
"The worry is not how much the big three e-commerce companies will spend as much as the 50 others who have packed up. Jio is the new kid on the block and will also spend heavily," Balsara said.
Funding for e-commerce companies has reduced and several smaller platforms do not have enough money to spend on advertising. But big online retail platforms — Amazon, Flipkart and Snapdeal — are expected to run aggressive campaigns. Snapdeal recently announced a budget of Rs. 200 crore for advertising during the festive season.
"The larger players are expected to spend heavily during the festive season. But there will be fewer advertisers in the e-commerce category as compared to the last festive season," Bhasin of Dentsu said.
"While television and print both see an uptake in demand during the festive months, it is skewed slightly towards the print media. Sectors such as e-commerce, handset makers and automobiles bank heavily on print, increasing the demand by up to 25-30 percent as against the regular months," Mallikarjun Das, Group CEO of Starcom India, said.