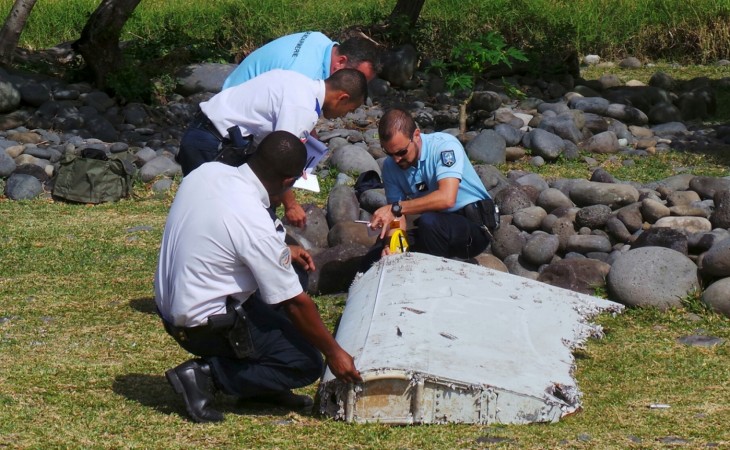 Malaysia on Thursday confirmed that a large piece of aircraft debris that was found on the island of Pemba, off the coast of Tanzania, was from the missing Malaysia Airlines jet MH370.
The debris was discovered by locals on the Pemba island, Tanzania, in June and was suspected to be from the missing Malaysian plane. The remains, which was of one of the wings of the plane, was flown to Canberra for analysis. The Malaysian Airlines plane, flight MH370, disappeared in March 2014 with 239 passengers and crew on board shortly after taking off from Kuala Lumpur; the plane was heading for Beijing.
The search for the plane has clocked over two years and investigators have been successful in finding the traces of the Boeing 777 aircraft.
Malaysian Transport Minister Liow Tiong Lai said that the debris will now be further examined to see if it can reveal more about the circumstances under which the plane went missing. The investigators will also search for any signs of fire on the plane before it went missing.
Investigators earlier confirmed that a piece of plane debris, which was found on the French island of Reunion in July 2015, was also a part of the missing MH370. Several other plane debris have also been found in south Africa, Mozambique and a Mauritius territory, Rodrgues Island.