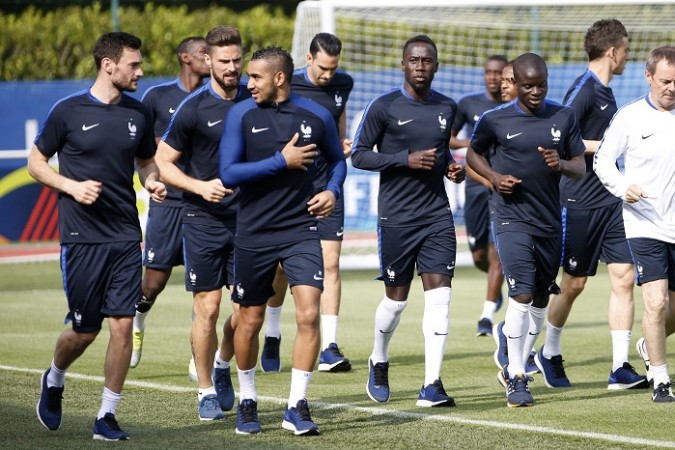 Four years have come and gone, years in which we have seen a European powerhouse crowned as the world champions with the Spain dominance, slowly but surely, fading. With this Euro 2016 expected to be one of the most open ones in many a year, expect a few surprises as 24 teams traipse through the group stages and four knockout rounds, including the final.
France are the hosts, so they become one of the obvious favourites, with the other usual suspects like Spain, Germany, Italy and England also falling in that category along with the talented Belgium side and the Cristiano Ronaldo-led Portugal. Croatia are another team to watch out for, while a lot will be expected from Wales as they make their return to the big stage.
With 24 teams vying for that trophy, expect a fair few surprises and twists and turns and upsets (well, you get the drift). Despite the unpredictable nature of Euro 2016, here goes a prediction of the tournament all the way through to the final.
Most of the expected teams make it to the last 16 of the European Championships, with teams like Iceland and Wales impressing in the group phase of the tournament. Once the quarterfinal lineup is set, there aren't too many surprises (yeah, a little boring), with England, Germany, France and Spain then making up the final four.
England and Spain play a really good semifinal, one that goes all the way to extra time and then the penalties, where, England's penalty shootout heartaches are all put to rest, with Wayne Rooney scoring the winning penalty to end Spain's eight-year hold reign.
The other semifinal, surprisingly, despite the attacking nature of both the teams, is a little cagey, but France come through, courtesy a goal scored in the 81st minute by Antoine Griezmann.
With the entire nation behind them now, France turn on the style in the final, beating England 3-1 to lift the trophy for the first time in 16 years.
Group stage: Group A: France and Switzerland
Group B: England, Wales, Russia.
Group C: Germany, Poland.
Group D: Croatia, Spain, Czech Republic.
Group E: Belgium, Italy and Sweden.
Group F: Portugal, Iceland and Austria.
Note: the mentioned teams are not necessarily in the order they will finish.
Quarterfinalists: France, England, Wales, Germany, Belgium, Portugal, Italy and Croatia.
Semifinals: England vs Spain and France vs Germany.
Final: France vs England.
Champions: France.