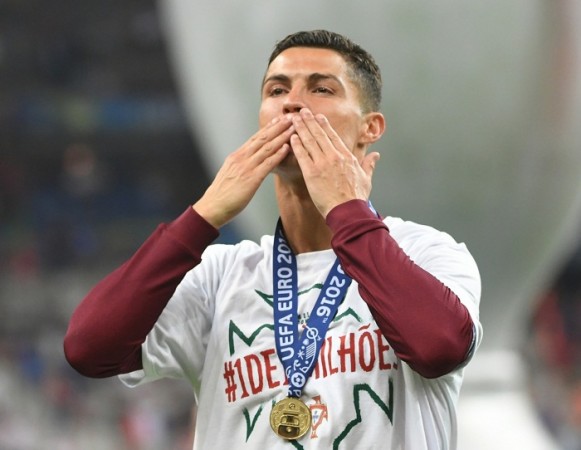 Cristiano Ronaldo and Lionel Messi are two of the best players in the world, and they had contrasting results in their respective finals in Euro 2016 on Sunday and Copa America last month. Ronaldo was substituted due to an unfortunate injury in the final against France, but Portugal managed to clinch the title in dramatic style with Eder's goal in extra time. Messi was unlucky as his team failed to win the Copa America Centenario title, losing to Chile on penalties, with the Barcelona forward also missing a spotkick.
With the Portugal win, the Real Madrid star won his major first silverware for the national side, while Messi retired from international football after Argentina's loss. Messi has failed to win a major trophy with the Albiceleste. There is a huge fan following for both Ronaldo and Messi all around the world, and there has been continuous battle on social media, over who is better.
The Euro 2016 win has given Ronaldo fans an extra reason to take a dig at Messi, and they have left no stone unturned. They have touched upon various subjects, from the sudden retirement to the recent tax evasion charges.
Such kind of banter was always going to be the norm, with the two stars heavy rivals in the La Liga as well. But, Ronaldo's fans are, at present, taking it to Twitter, and expressing in whatever way they can to show Ronaldo's superiority to Messi.
Irrespective of what the two sets of fans might think after the final, more than Ronaldo, it was the collective team spirit and never-give-up attitude, which helped Portugal stun France.
Here are some interesting tweets.