Ethan Cutkosky, who plays the character of Carl Gallagher on popular show Shameless, was arrested on suspicion of DUI (Driving Under the Influence) on Wednesday, near Los Angeles.
It's only been a couple of days that our favourite group of misfits – the Gallaghers from the popular Showtime show Shameless are back and looks like the stars are taking some heavy steps off-screen to get into the characters.
Also read: Shameless, Young Sheldon and other shows to watch on Amazon this November
The 18-year-old actor's character from the show had a brief history with drugs and was almost on his way to becoming a drug lord before he joined a military school and turned a leaf over. But things seem to be going the other way round in real life.
Cutkosky's vehicle was allegedly spotted curving traffic lines by the Burbank police, Associated Press reported. It follwed his arrest even though blood-alcohol tests are still pending.
Driving an orange BMW, Ethan was given a field sobriety test after he was pulled over, TMZ reported. Sources have also confirmed to TMZ that he admitted to smoking weed that night.
People magazine reported that he was released on a $5,000 bail by Thursday morning, as per the Los Angeles County Sheriff's Department records. The charges slammed were that of a misdemeanour while driving under influence, but no added information on the charges was revealed.
Cutkosky's on-set avatar Carl has had his own fair share of maladies with the police, which include attacking other students at school, killing stray animals and breaking into stores and robbing cars.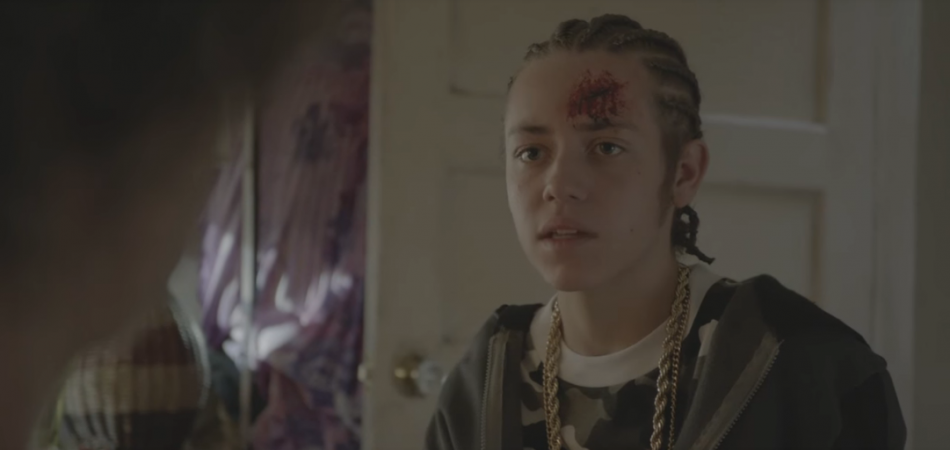 The character has also served time at juvenile correction facilities and the last season (season 7) showed him selling illegal drugs and firearms.
Even though towards the end of the season, Carl had cleaned up his act and ventured off to military school, the Season 8 premiere shows the dedicated patriot back to the streets, selling meth.
Here's the season trailer if you have missed it:
Looks like some things never change, and sure enough, the Gallaghers are back with their messed up, yet entertaining tactics with another season that has reportedly scored record views more than the last four seasons.
Spoiler alert, but with Lip's sobriety march all for a girl and Ian pining for someone who finally is NOT Mickey Milkovich, this season sure does promise some twisted sobriety.
The biggest of them all being Frank Gallagher's little meditative stint and of course, Debbie and Fiona's no nonsense acts about their jobs and relationships, respectively.
Shameless airs every Sunday at 9 p.m. on Showtime.
Here's a sneak-peek into episode number 2 from this season: