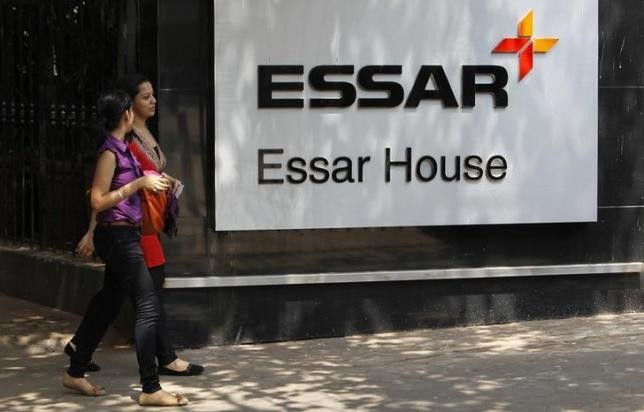 Banks took a significant step on Thursday in recovering money from chronic defaulters Essar Steel, Bhushan Steel and Electrosteel Steels when they decided to refer the three companies to the National Company Law Tribunal (NCLT) under the Insolvency and Bankruptcy Code (IBC).
The three companies apparently owe around Rs 1 lakh crore (Essar Steel: ~Rs 37,284 crore, Bhushan Steel: ~Rs 44,478 crore and Electrosteel Steels: ~Rs 10,280 crore) to banks.
The three companies are among the 12 defaulters identified by the Reserve Bank of India (RBI) for immediate steps to recover the loans from them.
"Most likely, we will be filing the case at the NCLT soon. We know all the cases by now. The meetings are largely to finalise the application which banks will be filing to NCLT given that there is more legal backing," Moneycontrol.com said, citing two bankers.
Once referred to the NCLT, the case will have to be resolved within three months in terms of either a sell-off of assets or revival or closure.
The combined production capacity of the three steel companies is about 18 million tonnes per annum, or MTPA (Essar Steel 10 MTPA; Bhushan Steel 5.6 MTPA and Electrosteel 2 MTPA).
Bhushan Power, which owes about Rs 37,000 crore, will be under focus on Friday as the IDBI Bank is expected to take up the case for future course of action.
At around 10.10 am on Friday morning, Bhushan Steel was up 2.75 percent at Rs 71 while Electrosteels Steel was down 6.56 percent to Rs 4.13; Essar Steel is no longer listed on the stock exchanges.
The BSE Sensex was down 75 points to 31,215, dragged by Tata Steel, Hero Motocorp and ONGC.
The combined production capacity of the three steel companies is about 18 million tonnes per annum.
Essar Steel belongs to the Ruias who have interests in oil refinery, shipping and logistics, Bhushan Steel is headed by Brij Bhushan Singal and Neeraj Singal while Electrosteels Steel's managing director is Umang Kejriwal.
Electrosteel's promoters hold 45 percent stake in the company and 79 percent of the shares have been pledged, according to shareholding pattern details as of March 31 2017.