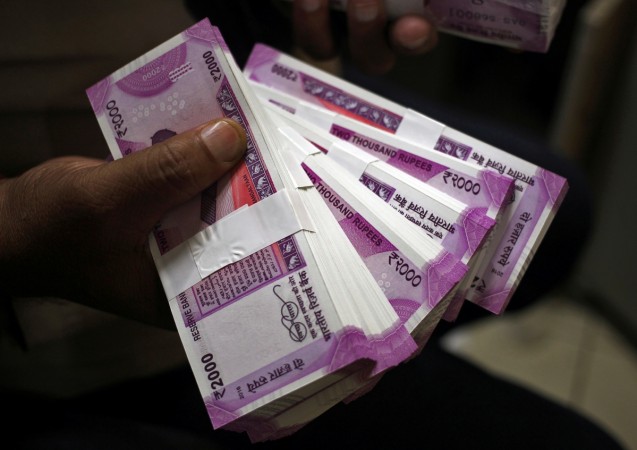 Lanco Infratech Limited (LTL) has become the first company to admit that it has received notice from IDBI Bank for action to recover outstanding loans running into thousands of crores of rupees.
The other borrowers figuring in the list of 12 chronic defaulters released by the Reserve Bank of India (RBI) include Bhushan Steel, ABG Shipyard, Alok Industries, Electrosteel Steels, Jyoti Structures, Bhushan Power, Jaypee Infratech, Era Infra Engg, Monnet Ispat, Essar Steel and Amtek Auto, as reported by various media outlets, though the names have not been officially revealed by the RBI.
Citing a banker, Moneycontrol put the estimates as Essar Steel (Rs 37,284 crore), Bhushan Power (Rs 37,248 crore), Amtek Auto (Rs 14,074 crore), Monnet Ispat (Rs 12,115 crore), Bhushan Steel (Rs 44,478 crore) and Alok Industries (Rs 22,075 crore),
RBI deputy governor SS Mundra has been quoted as saying that the bank will reveal the names at an "appropriate time".
The 12 defaulters owe almost 25 percent of the overall gross NPAs of about Rs 8 lakh crore (Rs 7.7 lakh crore, according to some estimates) belonging to banks, hitting their lending capacity.
On Monday, Lanco Infratech shares were trading 20 percent lower to hit a new 52-week low of Rs 1.88 a piece on the BSE at around 11 am. Bhushan Steel was down 10.18 percent to Rs. 63 and Monnet Ispat was down to 18.63 percent at Rs. 27.95.
Amtek Auto plunged 19.97 percent to Rs 23.45, Electrosteel Steels dropped 2.82 percent to Rs 4.13 but ABG Shipyard was trading 4.95 percent higher at Rs 11.02. Jaypee Infratech was down 5.45 percent to Rs 10.92 percent.
"Lanco Infratech Limited ('LITL') vide letter dated June 17, 2017, intimated under Regulation 30 of SEBI (Listing Obligations and Disclosure Requirements) Regulations, 2015, that Reserve Bank of India ('RBI') directed IDBI Bank Limited ('IDBI'), the lead bank of LITL to initiate Corporate Insolvency Resolution Process ('CIRP') for LITL under the Insolvency and Bankruptcy Code, 2016.
"The amounts mentioned in the above referred letter shall be read as Rs.8,146 crores for fund based outstanding exposure and Rs.3,221 crores for non-fund based outstanding exposure as on March 31, 2016," Lanco Infratech said in a regulatory filing to the BSE.