Essar oil's UK subsidiary, which owns and operates Ellesmere Port-based Stanlow Refinery, on Wednesday said the company is going to invest Rs 1,625 crore ($ 250million) to expand the refining capacity and aiming 400 petrol pumps in Britain in next five years.
The oil marketing firm aims to increase its refining capacity from 9.09 million tonnes per annum to 9.7 million tonnes by March 2018, the Economic Times reported.
"The investment in revamping of certain units of the refinery would help cut down on crude oil processing cost, improve product slate and lead to marginal increase in capacity," chief executive S Thangapandian told ET.
In revenue terms, the company's Chief Financial Officer (CFO) P Sampath said revamping would add Rs 65 ($1) to refining margin, translating into Rs 480 crore($70-75 million) in revenue.
"The project will deliver enhanced yields of high-value products, reduce crude costs and drive revenue growth," Thangapandian said.
The firm's net profit for the quarter dropped 17 percent to Rs 351 crore ($54 million), primarily due to the one-time tax adjustment. For the full year, the company reported a net profit of Rs 1,092 crore ($168 million) against revenue of Rs 31,980 crore ($4.92 billion).
The firm is owned and controlled by Indian conglomerate Ruia-family of Mumbai. In the last week of August, Essar Group sold 98 percent of its stake in Essar Oil to a consortium led by Russian oil major Rosneft in a deal amounting to around Rs 82,697 crore ($12.9 billion).
As part of the deal, oil major Rosneft will get a 49.13 percent stake in Essar Oil, while the Trafigura-UCP consortium will hold another 49.13 percent stake in the company. The remaining 1.74 percent will be held by retail shareholders.
Essar has invested over Rs 5,200 crore ($800 million) since acquiring Stanlow in July 2011. The company currently has 39 petrol pumps in the UK currently and has permission to set up another 14. "Our long term target is to have 400 outlets in five years," Sampath said.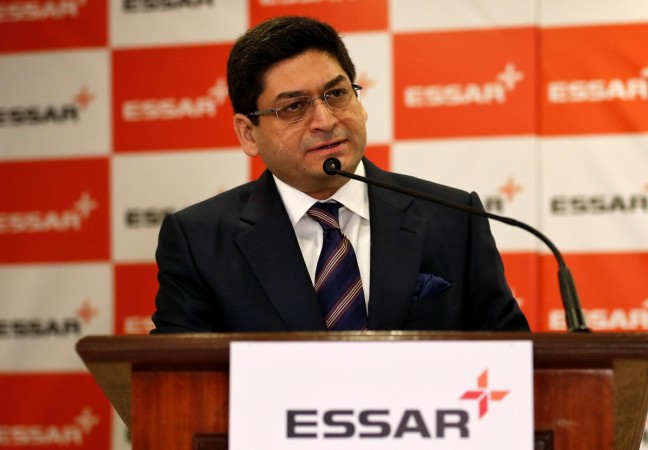 "The major investment we have confirmed in Stanlow will materially increase throughput and further grow revenues, building on the tremendous progress we have made in turning around the business over the past six years," said Prashant Ruia, non-executive chairman of Essar Oil UK.
The firm has recently entered the direct aviation fuel supply market by selling the fuel produced at Stanlow to major airlines such as Emirates, Etihad, Jet2.com and Oman Air, ET reported.