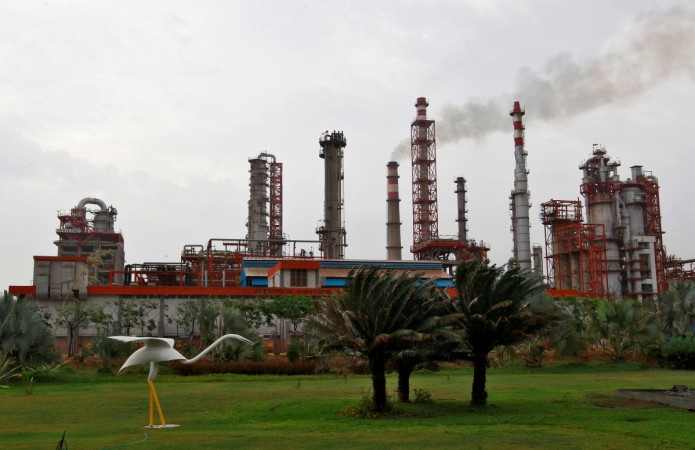 After months of negotiation, Indian conglomerate Essar Group on Monday sold 98 percent of its stake in Essar Oil to a consortium led by Russian oil major Rosneft in a deal amounting to around Rs 82,697 crore ($12.9 billion).
Along with Rosneft, Russian private fund United Capital Partners (UCP) and Swiss commodity trading firm Trafigura are involved in the deal, which includes the second largest refinery at Vadinar, Vadinar Port in Gujarat and approximately 3,000 fuel retail outlets.
As part of the deal, oil major Rosneft will get a 49.13 percent stake in Essar Oil, while the Trafigura-UCP consortium will hold another 49.13 percent stake in the company. The outstanding 1.74 percent stake will be held by retail shareholders, MoneyControl reported quoting an Essar press statement.
On completion of the deal the Essar Group founder, Shashi Ruia said "For Essar, the closure of this landmark transaction ushers in a new phase of growth across our portfolio of businesses that hold great promise in India's enduring development story."
The deal was signed October last year, at the BRICS summit in Goa in the presence of Prime Minister Narendra Modi and Russian President Vladimir Putin.
The company earlier said that the money generated through the deal will be primarily used to settle Essar Group's debt, which currently stood at around Rs 1.17 crore after the first quarter of financial year 2018.
Of the total debt, Essar Oil owes banks estimated Rs 30,000 crore, Essar Steel have a debt of around Rs 44,000 crore, Essar Power has borrowings of Rs 20,000 crore and lastly Essar Global Fund has debt of around Rs 23,500 crore.
"The deal has helped Essar de-leverage its portfolio substantially and reduced debt by over Rs 70,000 crore," Moneycontrol quoted Ruia in a press conference.
With this deal, Rosneft will gain access to India's rising fuel retail market, as the Vadinar Refinery in Gujarat is India's second largest refinery and contributes about 9% of the refining output in India.
Sources confirmed the news portal that Tony Fountain will be the non-executive chairman of the merged entity; earlier he served India's biggest conglomerate Reliance Industries as chief executive for the refining and marketing.