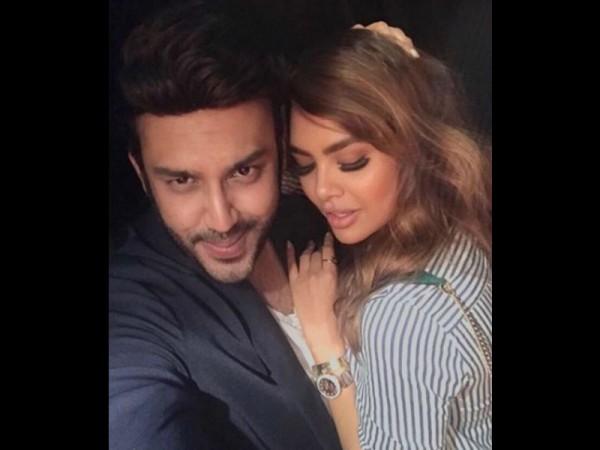 After addressing designer Nikhil Thampi as "boyfriend", Esha Gupta has now clarified that she is not dating him, and they are "just friends".
Esha posted a photo on Instagram that has her and Nikhil sharing the frame. The actress put out a clarification in the caption saying that Nikhil is one of her closest friends. She also stated that she has been single for quite some time.
While on one side Esha stated that she and Nikhil are "just friends", the Baadshaho actress interestingly asked him – "Why don't you love me back?"
"Ok guys he is one of my closest best friend. we love each other, as friends. JUST FRIENDS..he's one of my bffs n m very lucky to have him.. @nikhilthampi why don't you love me back eh? Anyways hope this clarifies all the media reports..also, find me a man someone been single forever.. thanks [sic]," she posted.
While the fashion designer just laughed at Esha's post, she replied back to his comment asking him why she can't be his "type".

Rumors of Esha dating Nikhil came to fore after she shared some Instagram stories directly calling him "boyfriend", and suggesting that she was ready to get engaged to him. In one picture Esha and the man were seen holding each other adorably. She had captioned it "@nikhilthampi m ready..cmon now [sic]", followed by three emojis – one ring, one laugh, and a heart symbol.
The 32-year-old actress had shared another image which featured only Nikhil, promoting an event. She had captioned it as "All the best for today boyfriend @nikhilthampi [sic]", followed by a heart emoji.
In another instance, Esha had shared a picture where the two were seen in a romantic pose and she had captioned it as, "He asked me to be his valentine.. I said yes cus he's cute.. #bestdateever #bestfriendgoals [sic]."
With so many hints, it was obvious for fans to believe that Esha and Nikhil are dating each other. However, now the actress has clarified that they are "just friends" like many other rumored Bollywood couples.