Another weekend approaches with the promise of more English Premier League drama. After the excitement from last week, when Manchester United and Liverpool locked horns amongst many others, the breakaway six will look to keep rolling smoothly along as the rest play catch up.
Read how Man Utd topped the Forbes Rich List
Manchester City vs Tottenham is the marquee match of the weekend, while Chelsea will, again, look to send shivers down the spines of their title rivals with another efficiently-brilliant performance.
Liverpool and Manchester United, after dropping points last weekend, courtesy their 1-1 draw, will want to get back to winning ways, while Arsenal will know the importance of staying on the path of three points if they are to have any chance of staying in the title race.
Below is the schedule of all the matches this weekend:
Saturday, January 21:
Liverpool vs Swansea (6pm IST, 12.30pm GMT, 7.30am ET) at Anfield:
Jurgen Klopp might have been a little upset at conceding that late goal to Manchester United, but the Liverpool manager will probably take that as a point gained, rather than two lost. What Liverpool cannot lose, is this match against Swansea, struggling in the bottom and desperate for points from anywhere.
Paul Clement has not quite worked his magic yet, but if he can pick up a win over title contenders Liverpool, that could be the kind of win that gives the Welsh side the momentum and belief they need to avoid the drop this season.
Middlesbrough vs West Ham (8.30pm IST, 3pm GMT, 10am ET) at the Riverside Stadium:
Three of Boro's last four matches have had scorelines of 0-0, 0-0 and 1-0 – so, chances are this is going to be a tight contest. West Ham, however, do have a please-score-against-us defence, so maybe this is the game that Middlesbrough really open up.
With the Dimitri Payet issue still unresolved, Slaven Bilic needs to inspire his West Ham team to another win as they make their climb up into the top half of the table.
Crystal Palace vs Everton (8.30pm IST, 3pm GMT, 10am ET) at Selhurst Park:
What a performance that was from Everton when they thumped Manchester City 4-0. Everything worked like clockwork in that game, and Ronaldo Koeman will want his team to carry that same form into this away encounter.
Sam Allardyce is still looking for his first Premier League win since taking over at Palace, but if Everton purr again, that wait will go on longer.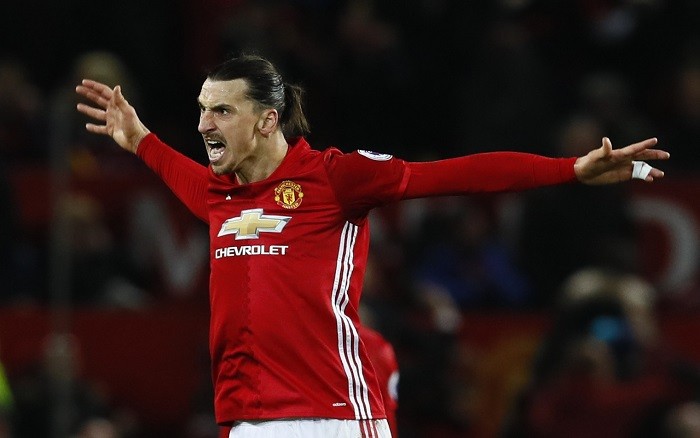 Stoke City vs Manchester United (8.30pm IST, 3pm GMT, 10am ET) at The bet365 Stadium:
A brilliant winning run might have ended courtesy the Liverpool draw, but Manchester United will be quite confident going into this Premier League game. Knowing a win is an absolute must if they are to stand any chance of staking a claim of still being in the title race, Jose Mourinho will expect the likes of Zlatan Ibrahimovic, Paul Pogba, Henrikh Mkhitaryan and Wayne Rooney to step up.
Stoke have won their last two matches in the EPL, and they are always a force to be reckoned with at home.
Bournemouth vs Watford (8.30pm IST, 3pm GMT, 10am ET) at The Vitality Stadium:
After a dramatic 3-3 draw with Arsenal, Bournemouth have lost their way a little. They crashed out of the FA Cup to lower league opposition in Millwall, before Hull City, currently in the bottom three, topped Eddie Howe's side 3-1 last weekend. Bournemouth cannot start thinking their season is done; there is plenty to do yet, not just to avoid being pulled into a relegation battle, but also to make positive strides as they look to finish in the top half of the table.
Watford are winless in six Premier League matches, five of which have been defeats. While they are seven points clear of the relegation zone and only two points adrift of 11th placed Bournemouth, Walter Mazzarri's side need to turn their fortunes around soon and get back to winning football games in the EPL.
West Bromwich Albion vs Sunderland (8.30pm IST, 3pm GMT, 10am ET) at The Hawthorns:
While West Brom are sitting pretty in eighth, Sunderland look doomed in 19th. After a poor performance against Stoke last weekend, David Moyes' men went down to Burnley in an FA Cup replay in midweek. Whatever little gains that Moyes looked to have found a few weeks back seem to have evaporated. Jermain Defoe remains in top form, but with the defence still awful, the Baggies will fancy their chances, particularly in front of their home fans.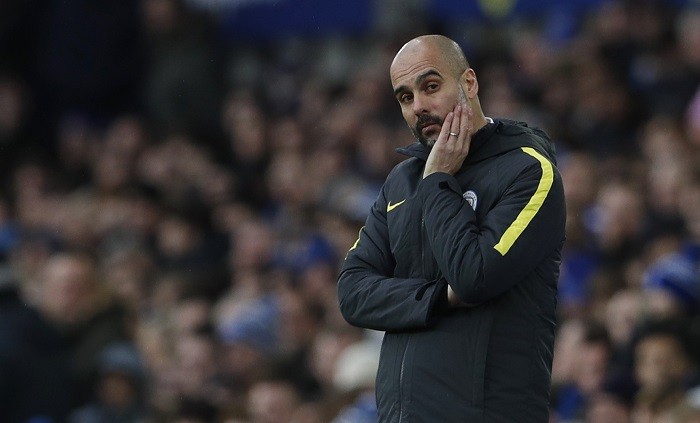 Manchester City vs Tottenham (11pm IST, 5.30pm GMT, 12.30pm ET) at The Etihad Stadium:
Pep Guardiola ruled his Man City team out of the title race after the scathing 4-0 defeat to Everton last weekend. However, what better way to bounce back than by picking up a win against the form team in the English Premier League.
Spurs have been in irresistible form since their 1-0 defeat to Manchester United in early December, winning their next six Premier League matches. One of those wins was against Chelsea and with Mauricio Pochettino's side currently running like a precision German machine, City will need to find the form from the early part of the season to stop Tottenham. They certainly have the talent to do that, but will that defence hold?
Sunday, January 22:
Southampton vs Leicester City (5.30pm IST, 12pm GMT, 7am ET) at St. Mary's:
Two teams that have disappointed this season. After that fairytale campaign, Leicester have been brought back down to earth this season and currently lie 15th, five points off the relegation zone. The defence has been poor, the star players haven't performed like expected and Claudio Ranieri has been left with too many injuries and suspensions to cope with.
Southampton are also struggling at the moment and have lost four in a row in the Premier League. With skipper Jose Fonte set to leave, the Saints need to find that motivation, just like Leicester do.
Arsenal vs Burnley (7.45pm IST, 2.15pm GMT, 9.15am ET) at The Emirates Stadium:
Arsene Wenger has called on his players to continue picking up wins, knowing full well that any more dropped points could mean the end of the road as far as their title hopes are concerned.
Burnley, who have an outstanding record at home, but have struggled away, gave the Gunners one of their toughest matches of the season so far when the two sides met at Turf Moor in October – remember that late Laurent Koscielny winner – but Wenger will hope for a more stress-free outing at home.
Chelsea vs Hull City (10pm IST, 4.30pm GMT, 11.30am ET) at Stamford Bridge:
The Blues bounced back from the defeat to Tottenham in style by thumping Leicester. While Hull have improved since Marco Silva has taken over and there is a Diego Costa-sized cloud hanging over Antonio Conte and the league leaders, there only looks like being one winner in this match – with or without Costa.