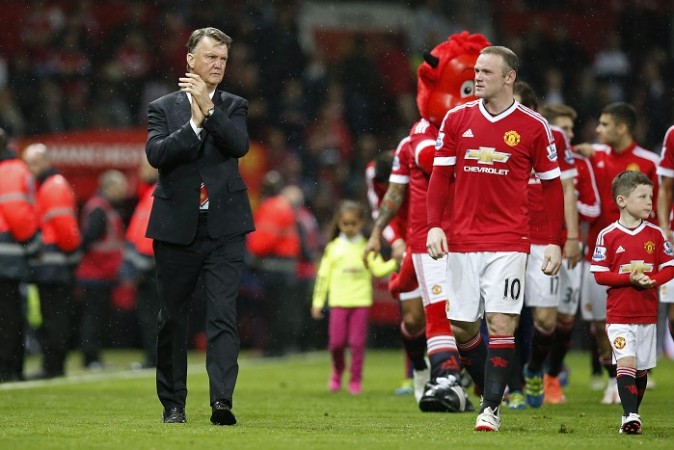 Deloitte has finally had its say — Manchester United are above Real Madrid and Barcelona in terms of total revenue generated for the season 2015/16. This is the same season when the Premier League heavyweights came in 5th in the English top flight, returned to the UEFA Champions League, won the FA Cup... and Louis van Gaal got the sack in the end.
The veteran Dutch football manager, currently on a sabbatical from his managerial career, sold the likes of Nani, Robin van Persie, Angel Di Maria and Javier Hernandez 'Chicharito'... and spent the cash to sign up Anthony Martial.
This action may have acted as a blessing in disguise for the club as a whole in terms of revenue generated during the 2015-16 season. Thanks to LvG, Jose Mourinho has been able to spend big in bringing on board the likes of Paul Pogba and Zlatan Ibrahimovic at the start of the 2016/17 season.
Manchester United also inked record-breaking deals with kit partners Adidas and official sponsors Chevrolet during the start of the season.
The report compiled by the Deloitte Football Money League (January 2017)
| | | |
| --- | --- | --- |
| Rank | Club | Total revenue |
| 1 | Manchester United | €689m |
| 2 | Barcelona | €620.2m |
| 3 | Real Madrid | €620.1m |
| 4 | Bayern Munich | €592m |
| 5 | Manchester City | €524.9m |
| 6 | PSG | €520.9m |
| 7 | Arsenal | €468.5m |
| 8 | Chelsea | €447.4m |
| 9 | Liverpool | €403.8m |
| 10 | Juventus | €341.1m |
How the net worth is calculated
There are a number of metrics, both financial and non-financial, that are used to compare clubs, including attendance, worldwide fan base, broadcast audience and on-pitch success. In the Money League, focus is put on clubs' ability to generate revenue from matchday (including ticket and corporate hospitality sales), broadcast rights (including distributions from participation in domestic leagues, cups and European club competitions) and commercial sources (including sponsorship, merchandising, stadium tours and other commercial operations), to rank them on that basis.
(Courtesy: Deloitte report)
Can Brexit have an impact on the English club in coming seasons?
"The truth is it will be a three-way battle next year mainly because United are not in the Champions League and the impact of the exchange rate (it was 1.33 euro to the pound when Deloitte did the 2015/16 table as opposed to Wednesday's rate of 1.15) and weakening of the pound following the United Kingdom's (UK) decision to leave the European Union.
"It will be challenging for them to stay on top next year."
- Tim Bridge, senior consultant at Deloitte.
What about the mega broadcast revenue in Premier League?
"When the new TV deal was announced two years ago we might as well have thought there would be more English clubs coming into the Money League for 2017/18. But with the rise of their European competitors it might not be as great as one thought.
"It is a testament to European football generally and it has to be said clubs are operating in a more financially sustainable manner now. The introduction by UEFA of European Fair Play (EFP) has seen a huge reduction in losses."
- Bridge.