England pacer James Anderson has said he believes no one is invincible in world cricket and that he can get India captain Virat Kohli out early on Day 4 of the ongoing Edgbaston Test.
Anderson added the cricketer fraternity wouldn't be talking about Kohli's greatness as it is now if their slip cordon had stood up to the task.
Notably, Anderson found the edge of Kohli's bat when he was batting on 21 in the first innings but Dawid Malan dropped a sitter to hand the letter a reprieve. The touring captain made the best use of the opportunity to score his first Test century (149) in the Old Blighty and steer India out of trouble.
Kohli became Anderson's bunny during India's tour of England in 2014 as he got out four times in 10 innings to the right-arm pacer. However, in the ongoing tour, the 29-year-old batsman has looked sharp and confident on what has not been easy conditions for batting.
Anderson: No one is invincible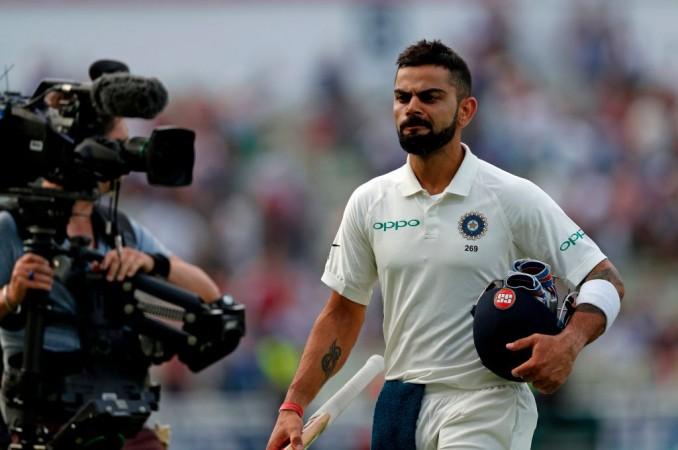 "I have been encouraged the way I have bowled at him so far. I found the edge a few times in the first innings and on another day I could have got him for 20. Then we are not talking about how brilliant he is," Anderson told Sky Sports ahead of what promises to be an exciting fourth day's play in Birmingham.
He added: "You can't drop him on 21, because he's one of the best players in the world, and he'll capitalise on that - which he did. But we've just got to go away and know we can get him.
"No one is invincible in world cricket. We can get him out, and we'll be trying to do that in the morning."
Anderson dreaming about getting Kohli out on Day 4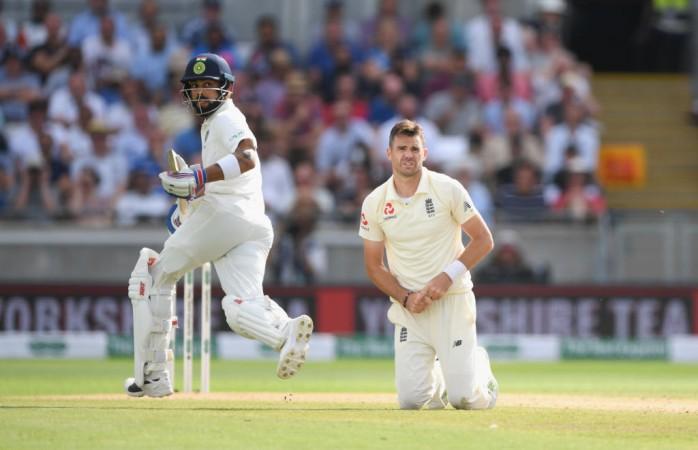 Kohli is standing between England and a win in the first Test as England need five wickets while the visitors need 84. Anderson had said on Friday evening that he would be going to be dreaming about getting his familiar foe early in the first session on Day 4.
"We've just got to give it everything we've got in the morning for the first 15-20 overs - leave absolutely nothing out there. So we'll go to bed dreaming about getting Kohli out first thing," Anderson said.
England's all-time leading wicket-taker, Anderson has troubled Kohli throughout the Test but the Delhi batsman has found ways to survive. The Indian captain has batted outside the crease to negate the swing and has been very proactive with his footwork.
If Kohli manages to survive another session, India could be well on their way to winning their first-ever Test in Edgbaston.