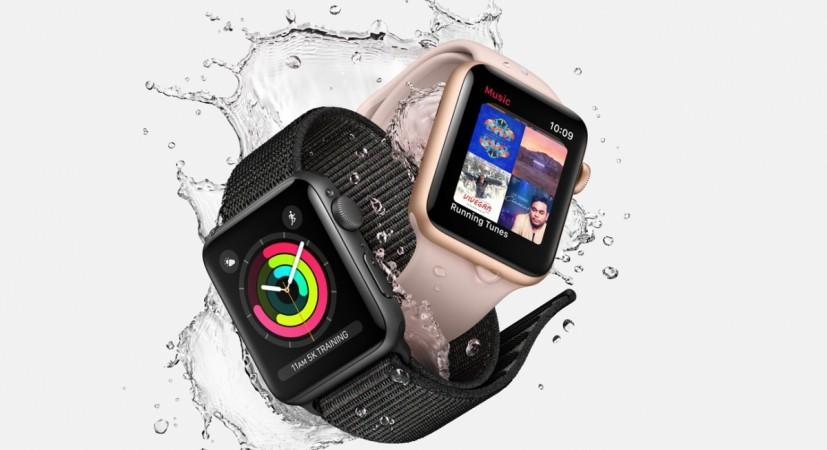 After getting rid of the physical home button on iPhone 7, Apple seems to be targeting its Watch next, according to reports.
A report from the Fast Company says that the Cupertino-based company is likely to replace the physical side button on the Apple Watch with solid state buttons that would not move up and down but rather be touch-sensitive.
Rather than responding by going up and down, these buttons respond by vibrating under the fingertip. The effect is called haptic feedback, that Apple achieves through the use of its Taptic Engine.
The report said that the company still plans to retain the physical Digital Crown, and would not alter the basic design of the Watch. The Crown allows users to rotate through content on the device, easily navigating lists and options.
The report mentions a source with direct knowledge of Apple's plans, who says that the haptic buttons will debut alongside the Apple Watch Series 4, scheduled to be launched in September or the 2019 edition of the wearable next year.
The solid-state buttons offer several advantages to users and the company. By eliminating the opening needed for a physical button, the device becomes more water resistant. It also helps avoid damage that occurs as a result of wear-and-tear over time, physical buttons tend to damage as their mechanism breaks or locks due to being pressed too hard or too many times.
By integrating the Taptic Engine with the side button, Apple could potentially free up some space inside the device that can be used to house a bigger battery. With battery life being a big pain point for many users, a larger battery would be a much-welcomed addition.
The company has also been reported to work on using the top of solid-state buttons as sensors to gather health-related data such as heart rhythms. Having a second source of data could potentially improve the device's accuracy, which is already one of the best in the market.
Over the last few years, Apple has begun to slowly eliminate physical buttons from all its devices. Beginning with the iPod Click Wheel, the company then made the MacBook Trackpad solid-state before turning its attention to the iPhone in 2016.
[With inputs from IANS]