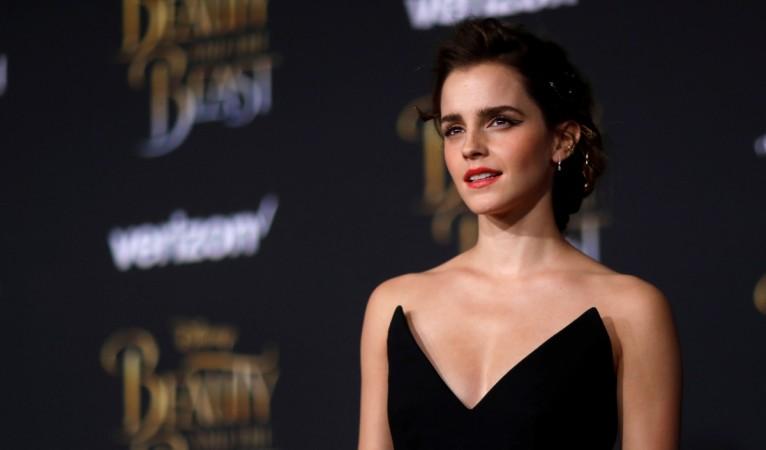 Emma Watson celebrated Christmas by being a little naughty. The "Little Women" actress took to Instagram to share how she unpacked her gifts from Santa.
It is reported that Emma Watson took some time off for Christmas, and apparently wanted to have a bit of fun while opening her presents. The 28-year-old Harry Potter star even added a steamy element to her post, which was actually an Instagram Boomerang.
In the post to her Story, the Paris-born actress appears kneeling on a bed surrounded by throw pillows.
She is seen in a classic Santa hat, a white and red striped nightshirt, and seemingly nothing else, as a heap of Christmas gifts are piled in front of her bare legs. The animation shows Emma turning her head enthusiastically as she celebrates her gift haul. Have mercy Emma.
Somewhat incongruously, the post also included a neon-lit 'Merry Christmas' sign pictured separately at the bottom. Emma has been active on social media as she recently shared a vintage style photograph of the cast of Little Women. The picture showcased how quickly the cast had bonded and become close friends, reflecting the characters of the Little Women adaptation.
Greta Gerwig is tackling the adaptation whose directorial debut starring Saoirse Ronan was a critical darling which established Gerwig as a formidable female director. Emma Watson plays the role of Meg in Little Women and is joined by Saoirse Ronan, Florence Pugh, Eliza Scanlen and Timothée Chalamet.
Emma Watson has emerged as quite the social activist for gender equality. The prominent feminist is also a big fan of reading as she has launched her own book club and has interviewed many famous and up and coming poets.
You can check out the images here: