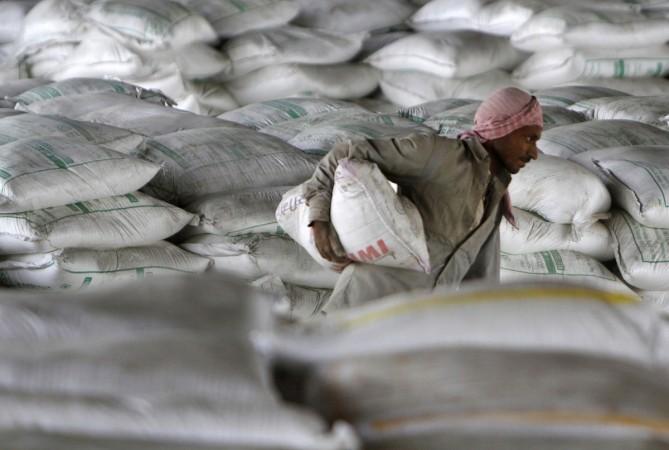 Emami Cement, part of the Emami Group, announced the setting up of a cement-grinding plant in the WBIDC Panagarh Industrial Park in the Burdwan district of West Bengal, and said two other units are being planned in Rajasthan and Andhra Pradesh.
The 2 million tonne per annum (mtpa) capacity unit entails an investment of Rs 500 crore, and is likely to be commissioned by the end of this year, the company said in a statement.
India is the second-largest producer of cement in the world, and is expected to move up further with a slew of initiatives announced by the Central government, such as smart cities. The company said eastern India represents a good business opportunity given the low level of penetration.
"While the cement capacity in India is estimated to register a decent growth in the next few years, Eastern India remains one of the most under-penetrated markets. With this new project, we expect to capture this market potential effectively," said Emami Group director Aditya Vardhan Agarwal in the statement.
Emami Cement is executing a 4-mtpa integrated cement project comprising a clinkerisation plant and a cment grinding plant at a cost of about Rs 3,000 crore at Risda in the Balodabazar district of Chhattisgarh, apart from planning two cement plants in Rajasthan and Andhra Pradesh.
The cement industry grew at a modest 5.3 percent in value terms in the quarter ended December 2015 on a YoY basis, with the aggregate value of revenues of 18 cement companies at Rs 19,300 crore, according to a note by brokerage firm Nirman Bang Institutional Equities.
The volume growth was 5.9 percent. The performance was mixed for various geographies.
"The southern region continued to report volume contraction whereas a moderate pick-up in demand was witnessed in the northern region. Prices in the eastern region and some parts of Maharashtra touched a new low during the quarter, impacting the earnings of some Central companies," Nirmal Bang said.
The industry benefitted from lower power and fuel costs resulting in a fall in overall operating costs, despite the rise in other costs on account of the District Mineral Foundation (DMF) levy and higher provisioning because of the amendment to the Payment of Bonus Act, it said.
The note said there would be a modest increase in cement prices in the northern region while prices are expected to remain firm in the southern region in the forthcoming quarter. Demand for cement is unlikely to see any major uptick as "construction activity is yet to witness a meaningful pick-up across India," Nirmal Bang said.
The major players in the cement business in India include ACC, UltraTech Cement, Ambuja Cements, India Cements, Shree Cements, Birla Corporation and Prism Cement.
The Emami Group has interests in FMCG, infrastructure and newsprint, among others.