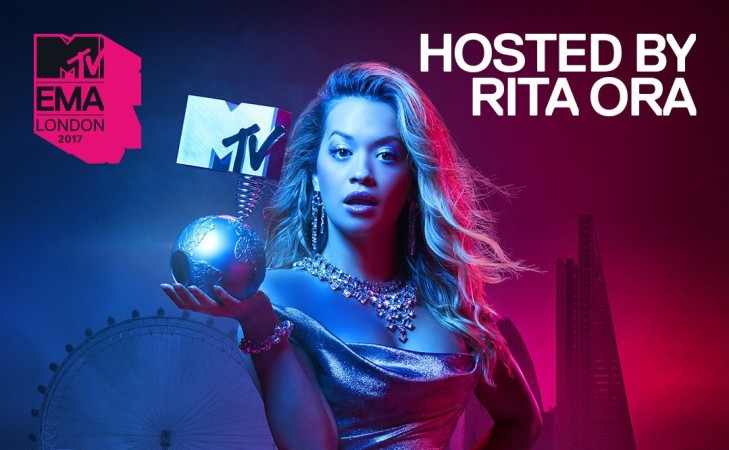 Get ready music lovers! MTV EMA is coming to London this weekend ever since it took place in 1996. Hence this week, the capital gets to witness some of the hottest musical performances.
Also read: Met Gala 2018: Date, theme, host revealed
Here's a round up of everything you need to know about the 24th annual EMA show.
Date and time
The 2017 MTV Europe Music Awards will be held at London's SSE Wembley Arena on Sunday, November 12.
In February, London mayor Sadiq Khan announced that the city will host the awards ceremony as part of his London Is Open campaign.
Given that, he said: "The great thing about today's announcement is not only does it confirm that London is open, not only does it confirm that London is entertainment capital of the world, it shows we're open to talent, to creativity, and for entertainment.
"It's about time it was back ... we're going to show the world this November that London is the capital of the universe."
Where and how to watch live
The 2017 MTV EMA will be broadcast live on MTV at 3 pm ET/ 8 pm GMT. You can also watch the red carpet show live prior to the programme, which will start at 2 pm ET/ 7 pm GMT.
You can also watch the red carpet live online at MTV EMA.com which will be followed by the EMAs the same time as on TV.
There is also an official MTV EMA App for iPhone and Android in case you want to live stream the show on your phone.
Host
The Body on Me hitmaker Rita Ora will be hosting the gig this year.
Performance
Demi Lovato, Kesha, U2, Camila Cabello, Shawn Mendes, Stormzy, French Montana, The Killers, Clean Bandit are set to perform at this year's award show.
Those names will be joined by the likes of Travis Scott, Liam Payne and Eminem.
Presenters:
James Bay, Jared Leto, Daya, Natalie Dormer, Madison Beer and Sabrina Carpenter will present awards at the show.