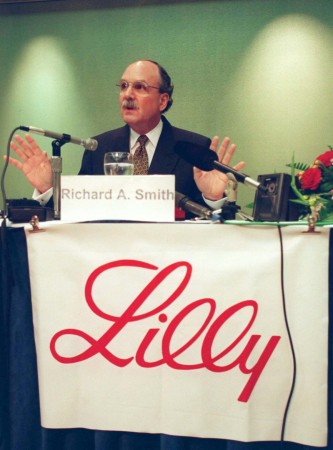 US pharmaceutical company Eli Lilly launched Thursday the once-a-week diabetic drug in India under the brand-name Trulicity. The company is looking to strengthen its diabetes medicine portfolio in India with the launch of Trulycity.
Trulicity is reportedly not insulin but an injectable medication that claims to improve the blood sugar levels in adults suffering from type -2 diabetes .
The drug-makers claimed the first-of-its-kind drug can also help diabetic patients lose a little weight.
Trulycity has been priced at Rs 2,499 and comes in a single-dose pen that does not require mixing or measuring like the insulin injections and can be administered at any time of the day, independent of the meals, Elli Lilly officials were quoted by the Hindu BusinessLine as saying.
"We are pleased to be introducing Trulicity, the first once-a-week diabetes medicine, in India. We are bringing a new medication to India with a proven efficacy," Eli Lilly India Managing Director Edgard Olaizola told PTI.
He said India is the third Asian country after Japan and the UAE where Trulicity has been launched. "The drug is already available in the US and Europe," he said.
He added the introduction of Trulycity would grow Eli Lilly's market share. "About 85 percent of our sales in India are already coming from diabetes. With the launch of Trulycity, we are looking to grow our market share," Olaizola said.
The company plans to introduce products in oncology, osteoporosis and human growth hormone as well.
"We are working to bring an oncology product to India, and we are working with regulatory agencies for this. The product is expected to be launched next year." Olaizola said.
The Trulicity-maker said it is not recommended as the first medication to treat diabetes and is usually prescribed when the initial lot of drugs for type-2 diabetes patients fails.
The drug, Eli Lilly said, should always be taken with diet and exrcise.The various side-effects of the drug include thyroid tumours (including cancer), inflammation of the pancreas, low blood sugar, serious allergic reactions and kidney problems.
The drug is also not recommended for those who have a history of gastrointestinal disease.