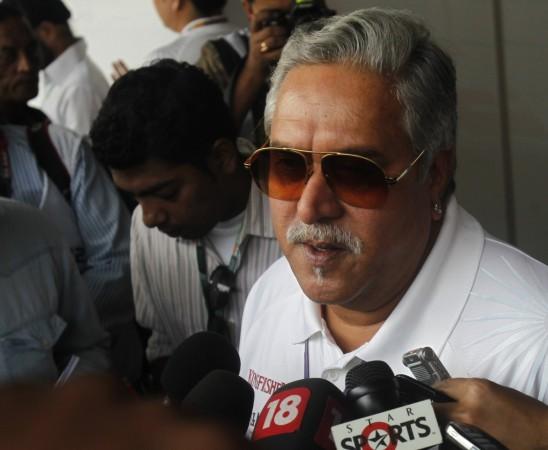 The Enforcement Directorate (ED) has decided to issue Letters Rogatories (judicial requests) to its counterparts in other countries seeking information on Vijay Mallya's assets there, reported the Press Trust of India.
Overseas assets, both movable and immovable, in foreign locations, including South Africa, U.K, U.S, Hong Kong and France will be considered as a part of the probe.
Letters Rogatories (LRs) are obtained from a competent court in India before being dispatched to foreign agencies. It is a judicial request for specific information, which in Mallya's case could include purchase, registration and status of assets overseas.
The agency citing a source reported that only a few of Mallya's assets and those of his company Kingfisher Airlines (KFA) were available to ED under the money laundering act as most of them were seized by banks to make up for his loan default. However, his foreign assets will fall solely under ED's purview.
The source added that the LR will obtain details on the end-use of Rs. 300 crore, a part of the larger corpus of Rs. 900 crore loan, which Mallya's KFA borrowed from IDBI Bank. The larger loan in itself is subject to scrutiny by investigative agencies on the alleged collusion and political interference that took place in order to get it sanctioned at KFA's dire times. The smaller chunk of Rs. 300 crore is suspect of being laundered and used for purposes outside the terms of loan.
Obtaining LR is only a first step, and a senior official told PTI the follow-up with foreign agencies is time consuming. However, as the case is being investigated under the criminal provisions of the Prevention of Money Laundering Act, cooperation could be forthcoming, the official added.
The investigative agency issued its third summons to Mallya to appear before it in Mumbai April 9.
ED writes to RBI
In a related development the ED has asked help from the Reserve Bank of India to understand the nuances of a 2010 policy decision which widened the scheme of corporate debt restructuring to include the aviation industry too, reported PTI. The decision had helped Kingfisher Airlines, along with other airlines, to restructure its debt.