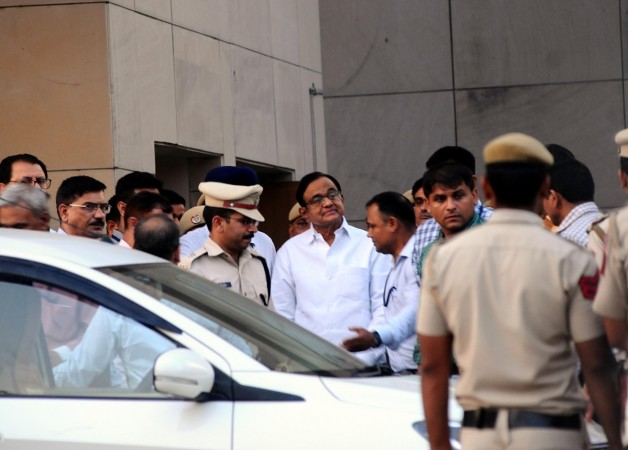 The Enforcement Directorate filed an affidavit in the Supreme Court on Monday, August 26, with "specific inputs" regarding former Union Finance Minister P Chidambaram's offshore assets.
The affidavit, with inputs by the Financial Intelligence Unit (FIU), revealed that Chidambaram and his co-conspirators "had accounts/valuable properties in Argentina, Austria, British Virgin Island, France, Greece, Malaysia, Monaco, Philippines, Singapore, South Africa, Spain and Sri Lanka".
The agency claimed the former FM and his close confidants had created a network of shell companies in India and abroad and added that it has "enough evidence" to substantiate the claim. The ED mentioned 17 anonymous foreign bank accounts and 10 expensive assets that Chidambaram purchased in India and abroad.
"Two individuals... acted as agents of" Chidambaram "and interacted/liasoned with the parties applying for FIPB (Foreign Investment Promotion Board) approval including INX-Media as well as collected the proceeds of crime on behalf of/ at the behest of the petitioner-accused," the affidavit said.
Considering Chidambaram's petition will be a mockery of justice, said the investigative agency, adding that he has not cooperated with officers in charge of the case. The ED is likely to emphasize on custodial interrogation of the former finance minister.
Chidambaram has denied the agency's claims. A statement issued by his advocate Arshdeep Singh Khurana read, "I am instructed by my client to state that he does not own any property or has any bank account abroad. All his assets are duly reflected in all statutory filings."
"We have been instructed to file a detailed rejoinder in the event the affidavit is filed," said Khurana.
Kapil Sibal, representing Chidambaram, said during in the court that the affidavit was leaked to the media before it was filed.
"Notes, documents, diaries were passed on to Delhi HC judge as evidence. These documents were not shown to P Chidambaram during questioning. It cannot be that they give or show any document to the court and I am not entitled to look into it. They leak it to media. They leaked the ED affidavit to the media," he said.
Sibal further called it a media trial and questioned the ED officials over not presenting the documents to his client. He said that no documents were presented to Chidambaram during 26 hours of examination.
Appearing for ED, Solicitor General Tushar Mehta responded, "We have not leaked it. In fact, they should answer how the entire case was being discussed by their legal team across TV channels." He added that the affidavit was leaked after it was served to Chidambaram's lawyers.
The case is an offshoot of the INX-Media case being probed by the Central Bureau of Investigation (CBI).