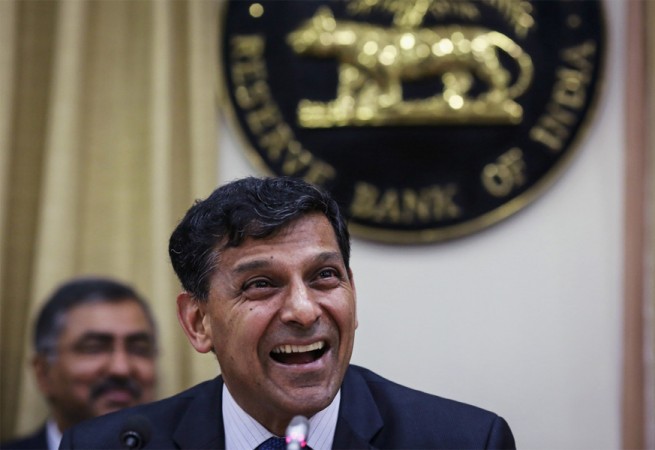 On a host of issues ranging from the recent slow growth in factory output to fixing a range for fiscal deficit, to the much awaited Monetary Policy Review meeting on April 5, Reserve Bank of India Governor Raghuram Rajan took media questions after the RBI board meeting, which was addressed by Finance Minister Arun Jaitley on March 12.
Rajan described the IIP data for January as "certainly somewhat disappointing" and said the economy is in the "direction of strengthening growth", reported the Press Trust of India.
"We are in recovery. That's broadly what we said before and by and large, we would stick to that. There is volatility in this recovery process. So, it's not a strong (and) sustained recovery where all the signals are exactly in the same direction," the agency quoted him as saying.
On the fiscal deficit target of 3.5 percent of GDP for 2016-17 set by government, the governor said, "Both the markets and RBI are comforted by that. How that feeds into monetary policy is... you have to wait and watch. I have said before that it is contingent..."
Read: India's industrial output slows by 1.5 % in January
However, on the issue of fiscal deficit target per se, he said the government could explore the possibility of cyclically-adjusted fiscal deficit target.
"There are ideas that have been floated, for example, moving to a cyclically-adjusted fiscal deficit rather than a fiscal deficit that does not take into account ground condition. This is something that a number of countries also do," he said.
He also referred to the government's committee that has been set up to review the Fiscal Responsibility and Budget Management (FRBM) Act, which is looking into the feasibility of setting a range for fiscal deficit than a fixed figure.