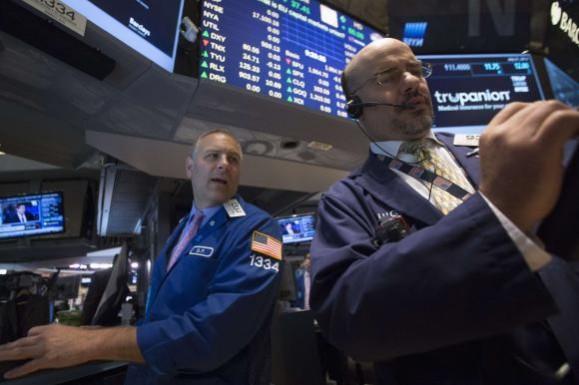 Asian shares were little changed on Tuesday as investors turned cautious ahead of U.S. consumer price data due later in the day for clues on the pace of Federal Reserve policy tightening.
Global stocks rallied on Monday after U.S. data showed nonfarm payrolls jumped by 313,000 jobs last month, but annual growth in average hourly earnings slowed to 2.6 percent after a spike in January.
MSCI's broadest index of Asia-Pacific shares outside Japan inched down 0.05 percent during early trade.
The trend followed Wall Street, where the S&P 500 and the Dow slipped on Monday.
Back home, SGX Nifty, an early indicator of the Nifty 50's trend in India, signals a flat start for the domestic markets after the benchmark Sensex climbed 610 points or 1.83 percent to close at 33,917 on Monday.
The partially convertible rupee closed at 65.04 on Monday, up 0.19 percent from its previous close of 65.17.
So far this year, the rupee weakened about 2 percent, while foreign investors have bought $142 million and $858 million in equity and debt markets, respectively.
India inflation: India's consumer price inflation eased for the second straight month in February to 4.44 percent but remained above the 4 percent medium-term target of the Reserve Bank of India.
Fed indicator: Headline inflation will be out on Tuesday followed by Wednesday's retail sales numbers which could provide more insight into the strength of U.S. growth.
China data: China's industrial production, retail sales and fixed-asset investment numbers will be released on Wednesday and are are likely to point to slower growth, according to Bloomberg Economics forecasts.
Crude check: Brent crude, the benchmark for more than half the world's oil, lost 0.246 percent at $64.78 per barrel while the West Texas Intermediate crude dropped 0.29 percent at $61.18 a barrel, on Tuesday morning.