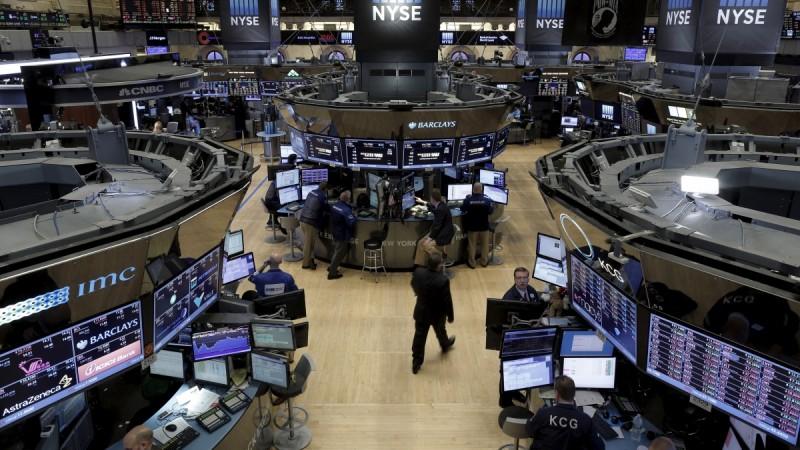 Asian shares edged lower on Wednesday, tracking a sell off in the U.S. equities after comments from the Federal Reserve Chairman Jerome Powell rekindled investor fears of faster interest rate hikes.
Powell, in his first semi-annual testimony to Congress on Tuesday, said he expects the next two years to be strong for the economy and that his personal outlook for growth has firmed since December, reported Bloomberg.
His comments come just days after Fed officials agreed that "the strengthening in the near-term economic outlook increased the likelihood that a gradual upward trajectory of the federal funds rate would be appropriate."
Three rate rises are now almost fully priced in for this year, compared to two as recently as December.
MSCI's broadest index of Asia-Pacific shares outside Japan slipped 0.2 percent, on track for a second straight day of losses.
The losses followed Wall Street, where the Dow, the S&P 500 and the Nasdaq lost more than 1 percent each.
Back home, SGX Nifty, an early indicator of the Nifty 50's trend in India, signals a weak start for the domestic markets after the benchmark Sensex declined 99 points or 0.29 percent to close at 34,346 on Tuesday.
The partially convertible rupee closed at 64.89 on Tuesday, down 0.14 percent from its previous close of 64.80.
So far this year, the rupee weakened 1.1 percent, while foreign investors have bought $679 million and $1.4 billion in equity and debt markets, respectively.
GDP data: Government will release GDP data on Wednesday for the December quarter. According to Bloomberg analysts, the economy may grow at 6.9 percent in the fourth quarter from 6.3 percent in the previous quarter.
Powell's testimony: Powell's comments spooked the markets as investors bet that rates would rise more quickly.
"My personal outlook for the economy has strengthened since December," he said. "I wouldn't want to prejudge that new set of projections, but we'll be taking into account everything that has happened since December."
Crude check: Brent crude declined 0.60 percent at $66.23 per barrel while the West Texas Intermediate crude dropped 0.59 percent to $62.64 a barrel.