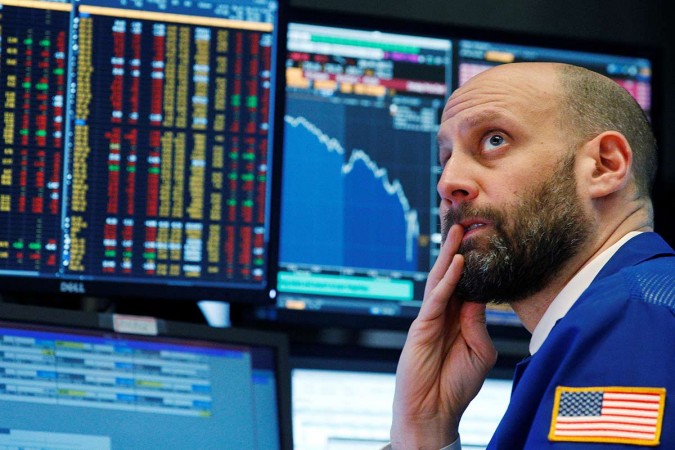 Asian shares rose on Monday, extending a two-week rally in global stocks, following strong gains in the U.S. equities.
A barrage of economic data is lined up this week, including the U.S. inflation report and the first House testimony by Federal Reserve Chairman Jerome Powell.
Powell's comments could shed some light on the ongoing debate over the pace of rate hikes this year and beyond.
Fed officials last week agreed that "the strengthening in the near-term economic outlook increased the likelihood that a gradual upward trajectory of the federal funds rate would be appropriate."
Three rate rises are now almost fully priced in for this year, compared to two as recently as December.
MSCI's broadest index of Asia-Pacific shares outside Japan firmed 0.3 percent. Japan's Nikkei climbed 1.4 percent
The gains followed Wall Street, where the Dow ended Friday up by 1.39 percent while the S&P 500 gained 1.60 percent.
Back home, SGX Nifty, an early indicator of the Nifty 50's trend in India, signals a positive start for the domestic markets after the benchmark Sensex climbed 322 points or 0.95 percent to close at 34,142 on Friday.
The partially convertible rupee closed at 64.73 on Friday, up 0.50 percent from its previous close of 63.05.
So far this year, the rupee weakened 1.3 percent, while foreign investors have bought $895.80 million and $1.68 billion in equity and debt markets, respectively.
Powell's testimony: Markets may well get a jolt of additional information on the outlook for U.S. interest rates over the coming week as newly appointed Federal Reserve chair Jerome Powell presents his first semi-annual testimony starting on Tuesday to both the houses of the U.S. Congress.
Crude check: Brent crude declined 0.16 percent at $67.20 per barrel while the West Texas Intermediate crude lost 0.03 percent to $63.53 a barrel.