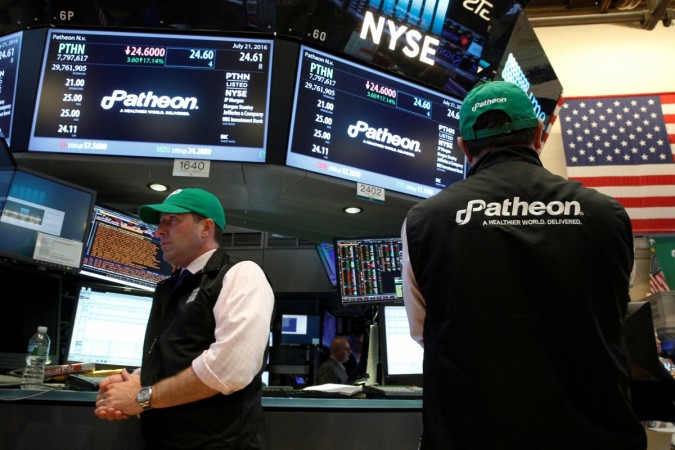 Asian shares edged higher on Friday after comments from a Federal Reserve official ebbed concerns that the central bank might raise rates faster-than-expected this year.
St Louis Fed President James Bullard tried to tamp down of expectations of four rate hikes in 2018, instead of the widely anticipated three increases, Reuters reported.
His comments come after Fed officials on Thursday agreed that "the strengthening in the near-term economic outlook increased the likelihood that a gradual upward trajectory of the federal funds rate would be appropriate."
Three rate rises are now almost fully priced in for this year, compared to two as recently as December.
MSCI's broadest index of Asia-Pacific shares outside Japan climbed 0.4 percent, but was still on track to end the week barely changed.
Overnight, the Dow added 0.7 percent while the S&P 500 ended a tad firmer.
Back home, SGX Nifty, an early indicator of the Nifty 50's trend in India, signals a positive start for the domestic markets after the benchmark Sensex lost 25 points or 0.07 percent to close at 33,819 on Thursday.
The partially convertible rupee ended down 0.42 percent at 65.05 per dollar on Thursday from its previous close of 64.77 per dollar.
So far this year, the rupee has fallen 1.9 percent against the U.S. dollar, while overseas investors have bought $1.1 billion in local equity and $1.8 billion in debt markets.
Crude check: Brent crude declined 0.20 percent at $66.26 per barrel while the West Texas Intermediate crude lost 0.16 percent to $62.67 a barrel.
Fed meeting: Data released after the meeting showed the unemployment rate holding at 4.1 percent in January, while the consumer price index, excluding food and energy, was 1.8 percent for the 12 month period.