From vegan to raw food diet, the internet is filled with nutrition plans that promise to help you lose weight. Health experts, however, say that people need to focus on eating a healthy, balanced diet to stay fit.
International Business Times, India edition recently caught up with Dr Ria Banerjee Ankola to understand how to break bad eating habits and stick to clean eating.
Dr Ankola, who prefers to call herself a food therapist, has worked for 10 years in the social and preventive health sector with international organisations like WHO, UNICEF, Bill Gates Foundation, IPE global to support the Indian government counterparts at the district, state and national level with its various health program related to disease prevention, surveillance and technical training of doctors and health care givers all across India.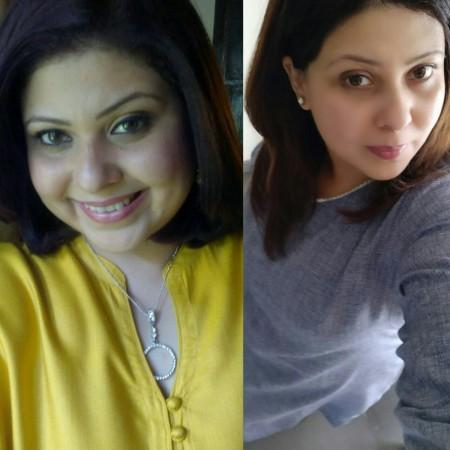 She is married to former Indian cricketer and actor Salil Ankola. Aside from her career and family, she has been passionate about cooking since the age of ten. Now she helps her patients by providing healthy options for food along with its recipes.
Besides everything, she is also working on her own fitness for past ten years and shed several pounds.
Here are the edited excerpts from the interview.
IBTimes India: Before we get started, tell us how you started the journey.
Dr Ankola: I am a doctor. I did my MBBS and then I did Masters in Public Health program. Apart from that, I was fluctuating with my own weight.
But then after my second marriage, I suddenly gained weight (about 30-40 kilos), which is because of a lot of stress, changes in food habit. That's when I stepped into this journey to find out ways to lose weight. I did so many things — diet, work out, all sorts of things. Then at the end of the day, I started losing weight from last year little by little. From January this year to date, I lost around 30 kilos. This happened because of my cousin. She is a doctor. She helped me to start the ketogenic diet, which also helped me to invent various keto recipes. Eventually, I became a food consultant for her [my cousin's] patients as well.
Then I started my own diet because I am a cook. I started cooking at the age of 10. So I have thousands of recipes of my own. I had a lot of healthy option also because my husband is a sportsman and even both my children are very much into fitness. My daughter is 15 and she is already into weight training. They don't eat anything unhealthy. That's how we totally shifted into this.
But People will only believe you if they see the results in you. If they see that "I'm very fat. And I'm giving people healthy diets. Then they will have a doubt about my suggestions." Meanwhile, I still have 15 more kilos to lose. So I am working on that.
IBTimes India: What was the biggest inspiration for taking up food therapy as a career?
Dr Ankola: The biggest inspiration behind this is my own family — my husband, my children. None of them are fat or unhealthy. They do not eat anything wrong. Especially my husband has been a sportsman. He has always eaten right in front of me. I have always cooked healthy food for him.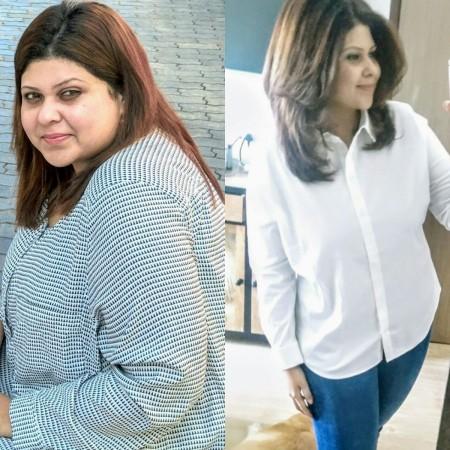 IBTimes India: You are a mother, wife, doctor, entrepreneur, and a healthy food cook — how do you manage everything?
Dr Ankola: The best part is I am working from home. I do not step out of home to work. I work even while I am travelling except my holidays. We do take a good 2-3 days break once in a month. Also, I travel with my husband for his shoot because I do look after his work, his food as well.
This is something which has been a habit since college days. I cook food even after a very hectic day. Besides that, I do not look up here and there during my consultation hour.
Balancing is what you need in life. You need to make plan and balance accordingly. So, my husband and I wake up at 4 or 5 in the morning. Then the day is already planned earlier as per work schedule. Although you cannot plan anything in life. Also, I enjoy my work because the whole day I am talking about things which I have done in my whole life.
IBTimes India: Tell us a little bit about your new venture?
Dr Ankola: I have started it four months back. I will not put myself in a nutrition and dietitian's category. I am more into transforming one's lifestyle. I take care of basic things you eat and cook. The diet (which I won't call a diet because I am giving recipes for the food they have to eat) that I am giving to my patient is more about fun with your food. I have a lot of fat-free or sugar-free diet as per patient's requirement. Now, this is where the doctor thing comes in. I go through my patient's medical profile and then I advise about what they can eat and what not.
I speak to my patients for almost an hour. I recently got a few patients from Pakistan, Canada, and United States. These patients consulted me online through their web chat. And then I sent them the whole day or week plan with a basic consultation fee.
These days in the health, food nutrition industry, very famous celebrity dietitians give diet to their patients without even talking for 5 minutes. So how can you make a person eat anything without even speaking to them? Our medical ethics do not teach us these. It teaches us to follow up with the patients. Once I give them the diet. I make sure I follow up with them. So, they are very happy about the fact that they are getting to eat the normal food and losing weight.
If you start dieting now, the concept of dieting is eating healthy food and sustain the weight loss for a long time because you only put on weight if you have medical complications or unhealthy lifestyle. So, I am helping my patients in changing their lifestyle and eat proper food.
Most people get to know about my work through Facebook or Instagram. I also circulate It through personal message. And, people who know me for years contact me directly.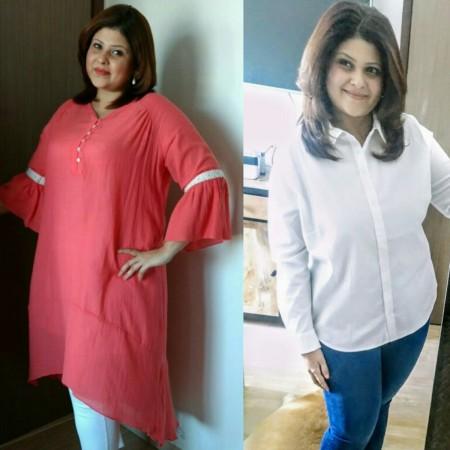 IBTimes India: Weight loss is quite important for us to stay fit — how is that possible amid the variety of junk food.
Dr Ankola: The first thing I ask my patients is to stop looking at the weighing machine. And the second thing is we are not aiming at the weight loss. We are looking at the fat loss. But what you are saying is very true as the market is full of junk foods, which I do not let my patients buy or eat. Even if they want to have chips, I suggest them something homemade.
I allow my patient regular ghar ka khana (homemade food). I always ask them not to pick anything packed. And, another thing I teach my patients is to read the labels because even the gluten-free healthy bread they are picking up contains a few unhealthy ingredients.
I always suggest them to pick up local food and not to run behind all those exotic food in the market because those will only pierce your pocket but would not help.
IBTimes India: Is working out really important besides healthy eating or if someone is following keto diet?
Dr Ankola: There is no shortcut to that. You have to work out at least five hours in a week. Not only working out, you have to live an active life. It is just not going to the gym and working out. Even doing your household chores also help. If you see the people in older times as they used to eat a lot of pure ghee or butter but used to do household activities as well. So working out is an essential part of it.
If there is an option to work out and eat healthily, then do not go for any alternatives.
IBTimes India: What is your favourite snack?
Dr Ankola: My favourite snacks are — nuts (almond and walnuts), seeds (all sorts of roasted seeds), unsweetened Greek yogurt with some seasonal fruit or seeds, and cheese-olive. And another favourite snack of mine is a plate full of vegetables like carrot, cucumber, radish with a bowl of green chutney or a low-carb dip. I make my own crackers and healthy treats. I also do have one laddu every day, which is of course made by me.
IBTimes India: Tell us a few do's and don'ts in daily life when it comes to food.
Dr Ankola: Stick to home cooked food as much as you can. Don't go for any kind of fancy food because that is something which you will not be able to sustain on. So my advice is when you meet your dietitian or nutritionist, please explain your lifestyle to them. And, don't jump into something temporary.
Meet your doctor, understand your own system through him/her. A doctor has to go through your blood profile before giving any suggestion because it is like taking a chance with your life. Sometimes you may be allergic to something.
And the most important part is — please do not take a diet from your family, friend or internet and start following that because a diet has been calculated as per someone's requirement. Do not just blindly follow anything.
Also, check your kitchen and buy things which you really need. Do not just give money to your maid and ask to buy things.
IBTimes India: What is your everyday mantra for staying fit?
Dr Ankola: Eat tasty, eat clean, eat homemade food, lose fat and be happy.