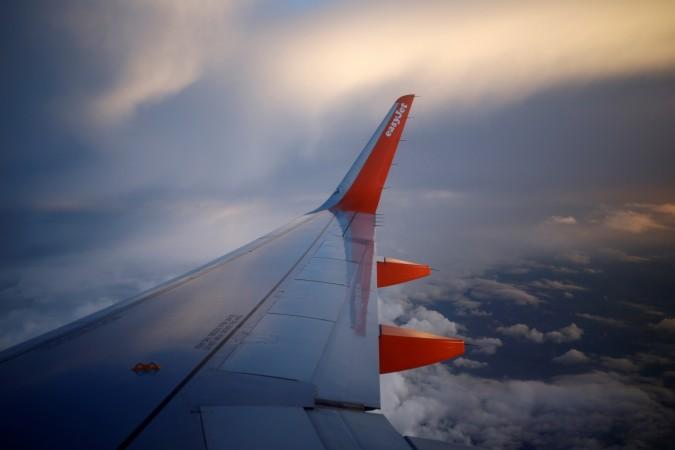 EasyJet airline has suspended two of its pilots for playing a Snapchat game while flying at 30,000 ft during a trip from Paris to Madrid. Johan Lundgren, the chief executive of the airline, called the incident "very disappointing".
Lundgren said the incident "fell well short of the standards that we set for ourselves," Scotsman reported.
The video that surfaced on social media last week showed a co-pilot dancing with a virtual aerobics instructor. The photos and videos were posted on captain Michel Castellucci's social media account.
In one photo, Castellucci was seen posing with a cuddly bear, while in a video, a virtual owl with smirks was seen dancing beside the co-pilot. "Dancing first officer in cruise doing paperwork," Castellucci captioned the images.
The photos and videos were captured at 30,000 ft when passengers were sitting behind the cockpit door.
"We have clear policies on how we use social media and that is not part of that policy. It was very disappointing. We're investigating that and for the time being the pilots are suspended," Scotsman reported quoting Lundgren as saying.
Lundgren also issued a warning to other EasyJet staff about using social media apps while flying the plane. "This is causing unnecessary difficulties and it shouldn't have happened," he added.
The incident sparked outrage and passengers slammed the airline calling it an "irresponsible" behavior.
"EasyJet pilot dancing during the flight. Irresponsible," one passenger told The Sun.
"The cockpit duo were not focused on the controls, just on having a good time. It only takes seconds for something catastrophic to go wrong, even in cruise control. It's dangerous, unprofessional, and sends out the wrong image. High jinks in the cockpit at 30,000ft is never a good look," another passenger said.
Even an aviation insider took a dig at the pilots and said they should have saved the cartoons and dancing to the ground. However, a spokesman of the airline said that the safety of the passengers was not compromised.
"Whilst at no point was the safety of the passengers compromised, this falls short of the high standards easyJet expects of its pilots," the spokesman said.