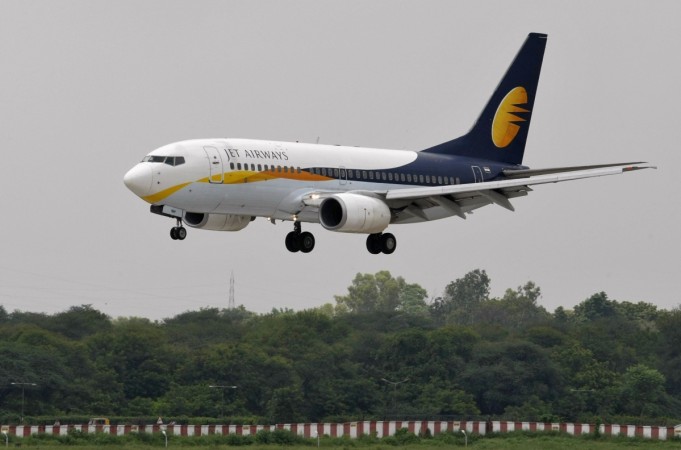 Jet Airways has terminated the services of two pilots, who were accused of abandoning the cockpit during a London-Mumbai flight last week which endangered the lives of over 300 passengers. The video of a mid-air brawl between the pilots, who are reported to be in a relationship, had gone viral which may have forced the airline to take the stringent action.
"A case has been filed against the Jet Airways pilots and the airline management has terminated the services of both the pilots involved with immediate effect," said Captain Arvind Singh, a Senior Commander of Jet Airways, on Tuesday.
According to reports, the two pilots — Captain Reddy and Captain Murthy — physically assaulted each other during the flight. A Jet Airways cabin manager, an eyewitness, has also revealed details in a complaint letter.
Referring to the assault which put hundreds of lives at stake, the manager's letter, which has been accessed by Times Now reportedly said, "The commander was physically assaulted for 1-2 hrs mid-air." He added that it was an argument which led to the two pilots assaulting each other.
"Captain Reddy was forcefully pushing Captain Murthy to come in the cockpit," the manager narrated.
Sudhakar Reddy, the President of Air Passenger Association, said that the DGCA must suspend both the Jet Airways pilots and conduct a detailed inquiry to take appropriate action.
Earlier, a Jet Airways spokesperson had claimed that a misunderstanding occurred between the cockpit crew of 9W119 London-Mumbai flight on January 1. "However, the same was quickly resolved amicably and the flight with 324 guests including two infants and 14 crew members completed its journey in Mumbai safely," the spokesperson added.
Further probe into the incident is underway and more developments are likely to take place.