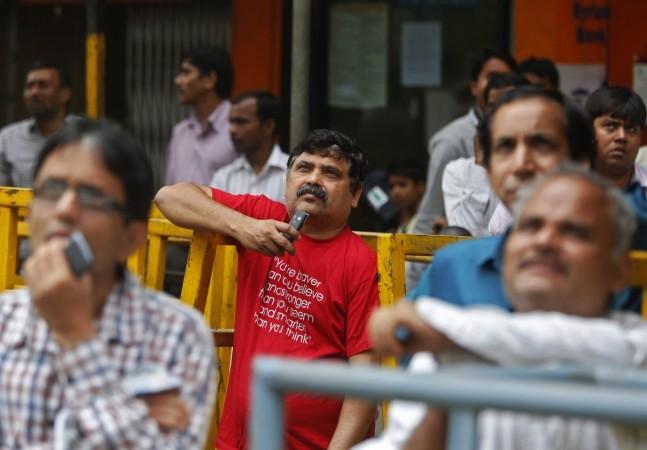 Domestic stock markets are likely to witness next week another spell of high volatility driven by earnings, US Federal Reserve's two-day meeting and the expiry of contracts in the future and options (F&O) segment for January.
Before rebounding by 473 points on Friday, the benchmark BSE S&P Sensex had witnessed heavy selling in the previous sessions due to a relentless fall in global crude oil prices.
For the week ended 22 January, the Sensex closed 0.9% lower, while the 50-share Nifty fell 0.2%. The sell-off was mainly led by stocks in oil & gas, realty, power and metal sectors.
Crude oil prices fell to a fresh 12-year low this week, triggering a sell-off in the global markets. The benchmark Brent crude prices traded below $27 a barrel on the worries that a resumption in Iranian oil supply could exacerbate the oversupply situation.
Besides, a slowdown in China's growth to the 25-year low of 6.9% in the last quarter of the calendar year 2015 weighed on the domestic markets.
"Investors and traders may have had some sleepless nights given the way the market has been accelerating on a downhill. It is the third consecutive week that the Indian markets slipped lower. Bleak Chinese economy is one of the culprits for the chaos across global markets. China's economy slowed down to a 25-year low clocking growth of 6.9% in the fourth quarter of 2015," according to a report by IIFL.
Next week, earnings from large companies are expected to drive the market sentiment. HDFC Bank, Maruti Suzuki, ICICI Bank, Bharti Airtel, L&T and Yes Bank are among the companies that will announce their quarterly results next week.
"Macroeconomic data, trend in global markets, investment by foreign institutional investors (FIIs), the movement of rupee against the dollar and movement of crude oil prices and also depend on Q3 results of companies like HDFC Bank, Colpal, BEL, Maruti Suzuki, ICICI Bank, Dabur, Bharti Airtel, Yes Bank, TVS Motor, Larson & Tubro etc. will dictate trend of the market in near term," said Vivek Gupta, CMT – Director Research, CapitalVia Global Research Ltd.
Markets will also remain cautious keeping in view the two-day meeting of the US Federal Reserve from 26 January. The US Fed is widely expected to keep interest rates unchanged, given the volatility in global markets, China's slowdown and a slump in crude oil prices.
"With rising concerns about China, the renewed plunge in oil prices and the increasing probability of a sharp (partly inventory-driven) slowdown in US GDP growth in Q4, the FOMC will likely take a "wait-and-see" attitude at next week's meeting (Wed)," said Nordea Markets in a note.
Market activity is also likely to remain subdued due to expiry of January series contracts in the F&O segment.