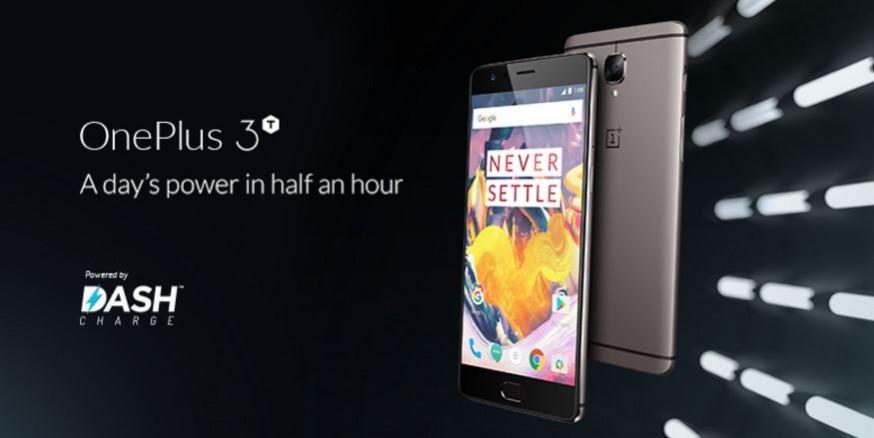 OnePlus, in collaboration with Amazon India, is launching a special Early Access Sale of OnePlus 3T for select Prime members on Monday.
Those interested in making the purchase just need to go to Amazon India and get registered for the Early Access Sale. Registered users will get an email notification for confirmation. Special OnePlus 3T sale for Prime members is scheduled to be held for one hour from 2:00 pm to 3:00 pm on December 12.
Also read: Apple AirPods may not release before Christmas; here's why the launch is delayed
Even non-Prime members can apply for the Early Access Sale by registering for Amazon's one month free trial of Prime service. Prime membership does not guarantee OnePlus 3T, and will only make you eligible to make the purchase. This sale will be done on a first-come-first-serve basis, so people who move fast will have a chance to buy the new phone.
Also read: OnePlus 3T vs OnePlus 3: Key upgrades
Here's how to buy OnePlus 3T on Early Access Sale
Step 1: Please ensure that you are logged in to your Amazon.in account before the sale starts at 2 pm on the day of the sale.
Step 2: During the sale, existing Prime customers will see 'Add to Cart' button while non-prime members will see the 'Join Prime' option.
[Note: Non-prime customers can also claim prime membership before or during the sale and add OnePlus 3T to the cart once the sale starts]
Step 3: Once logged in to the Amazon account, Prime members can go OnePlus 3T landing page, look for 'Add to cart' near the device's picture and click on it.
Step 4: Once the device is added to the cart, buyers will be given 15 minutes to check out.
[Note: In case of sell-out, you might be asked to join the waitlist]
Step 5: If the original buyer fails to complete the order within 15 minutes, the phone will become available to customers in the waitlist.
Step 6: If waitlisted, an alert will pop up, notifying the user when OnePlus 3T is available.
[Note: If the waitlist is full, refresh the page frequently till the end of the sale]
You need not fret if you fail to get the OnePlus 3T, as it will be made available again on December 14 on Amazon.